'Where are your dance moves now?' – Shubman Gill throws light on cheeky banter with Pat Cummins after showing class Down Under
Shubman Gill opens up about his constant banters with Australia's pace spearhead Pat Cummins during India's tour Down Under.
Updated - Jun 14, 2021 12:07 pm
14.2K Views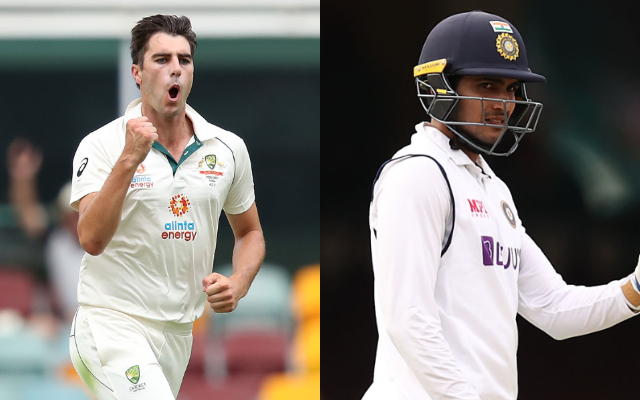 Follow us on Google News
India's unexpected win Down Under against a strong team like Australia is still clearly one of the talking points all over the world. The resilience, grit, and determination shown by the Indian team sans their first-choice players who were either injured or out due to personal reasons gave a lot of other players a chance to showcase their skills.
One such player was Shubman Gill, who initially didn't play the first game but grabbed his chances in the other three games by scoring two fifties which made him a star overnight. The 21-year-old's elegant 91 at Brisbane helped India chase down a target of 328 and win an epic series 2-1. Gill scored 259 runs from three Tests at an average of 51.80 and has now rightly earned to be the first-choice opener besides Rohit Sharma.
As with such high-octane matches, there ought to be some intense rivalries or fun banter between the two team's players which either gets the best of them or the worst. Gill certainly came in the second category and had banters with Pat Cummins who also happens to be his IPL teammate at Kolkata Knight Riders (KKR).
"So, I and Patty were there in KKR. We were teammates there and had a pretty good bond. I remember he gave an interview to the KKR management saying that 'we'll have the chin music going on' or something like that. And then when I was batting, he was continuously trying to bounce me and I was leaving them," Gill told The Grade Cricketer Podcast in a conversation.
Shubman Gill's interesting answer to Pat Cummins comment
Clearly, today's youngsters in the Indian team are smart with their replies and Gill too gave a fitting reply to Australia's pace spearhead.
"After the match, there was a press conference where I said 'if they have their chin music, we know the moves to dance to that'. So the banter was going on and he would go 'where are your dance moves now?"
While the verdict is not out as to Cummins danced or not but Gill certainly made his bat do the talking and will look to add more to his tally in the coming games.
Follow us on Telegram