Which cricketer gets distracted the most by Cheerleaders? Suresh Raina answers the tricky question
Raina smartly handled this controversial question.
Updated - Nov 19, 2020 10:26 am
3.5K Views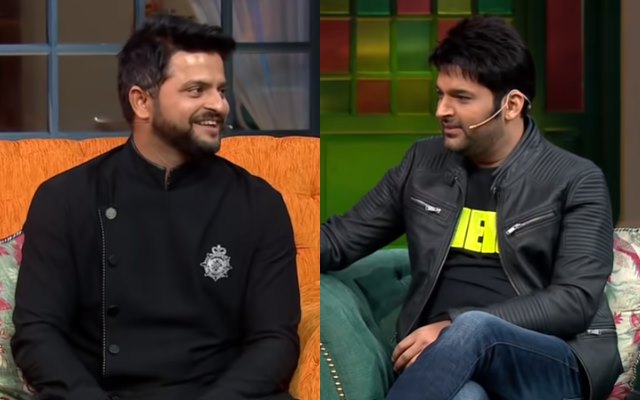 Former Indian batsman Suresh Raina along with his wife Priyanka Raina had recently arrived as guests in the Indian Television Show, The Kapil Sharma Show. The host Kapil Sharma, who is known for his wit and humour, often tries to pull the leg of his guests and tricks them into answering some controversial questions.
The same happened with the veteran batsman too. Indian actress, Archana Puran Singh, who essays the role of a special guest in the TV show, asked Raina to reveal the name of the cricketer who gets distracted the most from the cheerleaders.
Raina smartly handled this controversial question as he ducked it by saying that the players can't see the cheerleaders, they dance only for the viewers. He added that the players see them on-screen when someone hits a four or a six but only for some time.
"They are for the viewers. We can't see them as we have to focus on the match. We get to see them on TV when they dance to our sixes and fours. We get to see a bit of their performance when we go for the toss. They too arrive at 7:30 pm," Raina revealed.
Priyanka Raina reveals the reaction of the wife whose husband gets out on a duck
Meanwhile, while interacting with Suresh and Priyanka, Kapil on a lighter note asked the latter that since the wives of the players are sitting together during the match, what is the reaction of the wife whose husband gets dismissed for a duck. He further asked whether the wife leaves for shopping mid-way after her husband gets out.
To this, Priyanka answered, "No, we have to support the team,". However, Raina tried to pull his wife's leg by saying that this might have happened many times but she is not revealing about it on national television.
Suresh Raina had taken the world by surprise when he had abruptly announced his retirement on the evening of August 15, 2020 along with the former Indian captain MS Dhoni. Not only this, but he had also returned from the United Arab Emirates (UAE) after spending a few days in quarantine stating that he couldn't handle the mental pressure of being isolated.