Which law says you can't be picked for the national team if you are above 30: Sheldon Jackson
Sheldon Jackson also shed light on domestic players not getting due attention for their domestic performances in India.
Updated - Jun 2, 2021 2:01 pm
803 Views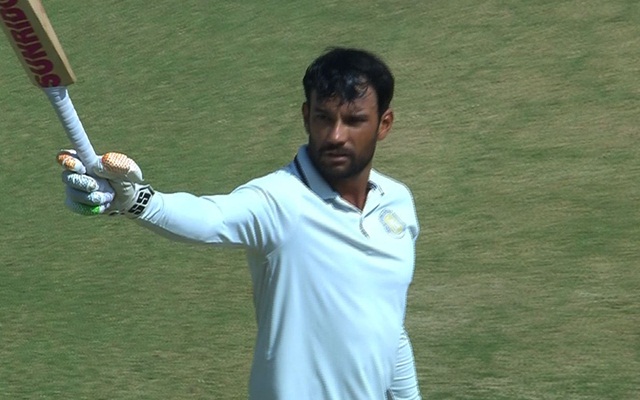 Follow us on Telegram
Sheldon Jackson is a classic case of Amol Muzumdar, Hemang Badani, and S Badrinath- an appetite for scoring huge runs in domestic cricket and not getting enough chances. Jackson last played for Saurashtra and raked up two connective scores of 800 in the last two Ranji Trophy seasons also helping them bag their first Ranji Trophy in the 2019-20 season.
Despite, scoring so consistently in the past few years, Jackson has never managed to crack the code to get India call-up. The 34-year-old in fact is not even on the selectors' radar for the A tours- A shocking fact considering the parameters of selection are based on domestic performances.
He is not the one from Saurashtra as Jaydev Unadkat too was overlooked by the selectors considering the age factor as opined by one of the selectors in recent news.
Speaking on the same, in an interview with News18, the 34-year-old has slammed the selectors who are conveniently ignoring 30 plus players.
"I'm 34. If I'm performing well, better than a 22-23-year-old, where is it written in the laws of the game that you're not eligible to get picked for the national team? Who are those people judging you, and on ability are they judging you? By Ranji score? Fitness? If you're scoring 800-900 runs consistently for two-three seasons, it means you have to be fit. Or you won't be able to sustain it. So how can you be judged? Many times I hear that 'he's above 30'. Where is it written that you can't be picked? And who are these people who are taking away your right from you?" Sheldon Jackson said.
Sheldon Jackson on domestic players not getting due attention
Jackson now has shifted his focus to Puducherry ahead of the 2020-21 season to get more attention. Not only in the Ranji circuit but in Syed Mushtaq Ali Trophy too, the 34-year-old has displayed a prolific form scoring 242 in five matches at a strike rate of 155.12. He also got an IPL contract for his stupendous run-scoring ability, as KKR brought him up in the 2017 auctions.
Jackson though is not happy with the limited time domestic players get in showcasing their skills and expressed that the COVID-19 situation has left many cricketers helpless as for some, that is the only source of income to support their families.
Follow us on Google News