Wife of the late cricketer Mansoor Pataudi, Sharmila Tagore, not invited to England for Pataudi Trophy
The wife of the late cricketer Mansoor Ali Khan Pataudi, Sharmila Tagore, was invited by the ECB for handing over the trophy to the winning captain in 2018.
Updated - Sep 7, 2021 9:02 pm
4.9K Views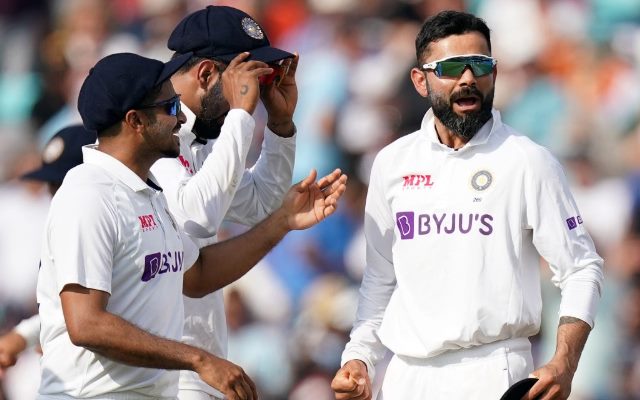 Follow us on Telegram
The Test match series between England and India has been an eventful affair so far. After clinching a historic win at the Lord's, India yet again registered a famous away win as they triumphed over England in the fourth Test match by 157 runs. The character exuded by the team in the series so far pinned everybody's hope on the Virat Kohli-led side to bring the Pataudi Trophy back home after a span of about 15 years.
To celebrate the 25th anniversary of India's first Test match in 1932, the Marylebone Cricket Club (MCC) commissioned the Pataudi Trophy in the year 2007. Jocelyn Burton who is an award-winning silversmith in England is the maker of the trophy. In order to take the trophy home, the team is required to win the series. In case of a draw, the previous winners retain the trophy.
The Indian team did win the trophy in its inaugural year, but then recorded a string of defeats to the host nation. India lost all three previous series across 2011, 2014, and 2018. The final Test match will thus be an enthralling contest that will decide if India will bring back the trophy. In the 2018 series, the wife of the late cricketer Mansoor Ali Khan Pataudi, Sharmila Tagore, was invited by the England and Wales Cricket Board (ECB) for handing over the trophy to the winning captain. However, it is reported that she hasn't been called for this year's series. "I have not heard from the ECB," she confirmed as reported by Deccan Chronicle.
England and India will lock horns for the fifth Test at Old Trafford
Indian team won the fourth Test match and went 2-1 up in the five-match Test series. India's bowlers wreaked havoc as they ran through England's batting line-up as the team was wrapped up at 210. Shardul Thakur was one of the architects of India's victory. He contributed with both the bat and the ball.
Considering the form and performances of Thakur in the series so far, former India cricketer VVS Laxman stated that he can play the all-rounder's role and be promoted to number 7 in the fifth Test.
"Suppose you want to have Shardul, then Jadeja, the all-rounder, may miss out. Kohli is not getting too many overs from Jadeja, and Shardul can contribute with the bat and ball, as we have seen in this match. And then you have the four quality bowlers. Shardul can well bat at number 7," VVS Laxman told ESPNcricinfo.
Follow us on Google News