Windies vs India: India's predicted Playing XI for Test series
Kohli will surely have headache while selecting the XI.
Get every cricket updates! Follow us on
India clinched the T20I and ODI series comprehensively against the Windies. They are yet to lose a game on the tour and are certainly the favourites to win the upcoming two-match Test series as well. The visitors are currently the number one team in the world in the longest format and this series will also mark the start of the ICC Test Championship for both the teams.
When it comes to playing Tests, Team India boasts of some of the format specialists as they have joined the squad. Ravi Ashwin, Jasprit Bumrah, Ajinkya Rahane, Ishant Sharma and Cheteshwar Pujara are amongst them who add immense value to the side while Hanuma Vihari and Mayank Agarwal are already in the Caribbean islands and have got hold of the conditions playing for India A.
India is also scheduled to play a three-day warm-up game before the series begins on August 22 in Antigua which will give their Test specialists some much needed time in the middle. This will also help Virat Kohli and the team management to finalise their playing XI as India embark on their Test Championship journey.
Here's India Predicted XI for the series:
1. Mayank Agarwal
Mayank Agarwal thumped down the selection door with his sublime form in the domestic circuit over the last few years. The 28-year-old averages nearly 50 in first-class cricket with a best of 304*. Mayank amassed over a thousand runs in the 2017/18 Ranji season, which paved his way to the national team.
With a country having an abundance of batting talent, the overseas opening was in crisis over the last few series. After an injury to Prithvi Shaw and Murali Vijay's poor form, Mayank was given an opportunity in Australia. He grabbed the opportunity with both hands as he scored 195 runs in 3 innings which included two gritty half-centuries.
Agarwal was in the West Indies from last month with India A and scored a half-century against West Indies A. After a successful tour to Australia, he will now surely look to make a mark in the Caribbean. Agarwal has worked with Rahul Dravid in India A earlier in his domestic career, and he is reaping the rewards.
2. KL Rahul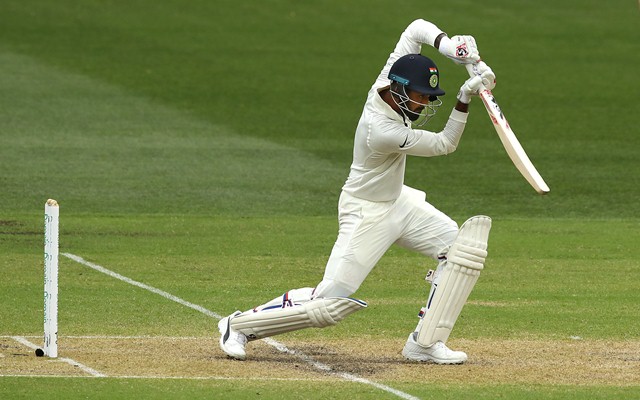 KL Rahul has had an uneasy Test career hitherto. He scored 4 centuries in his first 12 Tests and just a solitary hundred in the next 22! Rahul came under a lot of scrutinies after his horrendous tour down under. With a meagre average of 11, he scored 57 runs, which was less than what Australia's Nathan Lyon scored!
Rahul has been in good form in the World Cup. He started in the middle-order but after an injury to Shikhar Dhawan, Rahul had to take on the opening duties. He scored a total of 361 runs at 45 with two half-centuries and a century against Sri Lanka. It seems almost inconceivable that a player with his talent hasn't cemented himself in the test side.
The right-hander won't mind playing against the West Indies to rejuvenate his Test career. On the previous tour, Rahul scored 236 runs in 3 innings at 78 with a best of 158. Rahul has played only one T20I match on this tour so far but he will be part of both the Tests. The 27-year-old has to make this two-match Test series count, or it could be the end of the rope for him.
3. Cheteshwar Pujara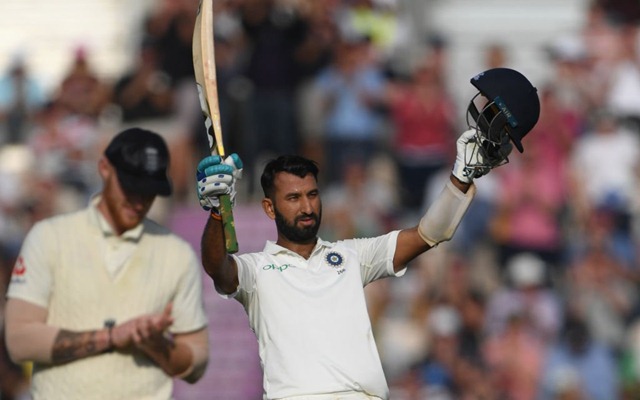 "The new wall"- Cheteshwar Pujara, has proved himself the best man to take up Rahul Dravid's role at number three position. Grit, determination, patience and perseverance- characteristics Pujara represents. He was the man of the series down under as he mounted up 574 runs at 74 with 3 outstanding centuries.
The right-hander is acknowledged for his commitment and dedication. After a triumphant Australia tour, Pujara made himself available for the Ranji trophy semi-finals and score a match-winning 131* against Karnataka. The Gujarat-born player has an excellent conversion rate; he has notched up 18 Test centuries to go with 20 half-centuries.
Pujara was criticized for slow scoring rate when India toured the West Indies couple of years ago. He scored 62 runs in two innings and was dropped after the second Test and was also axed from the eleven in the first Test of the England tour. But the management has realized that Pujara is the backbone of the Test team and carries as much weight as Virat Kohli does.
4. Virat Kohli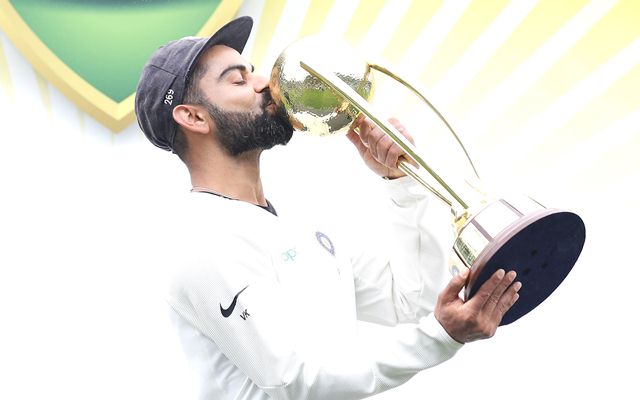 Virat Kohli is a modern-day giant. He is the best all-format player of this generation. He stings the opposition with his belligerent attitude in the field and makes them drudge for his wicket. Kohli averaged well over 50 and scored over 1000 runs each for the last three years.
Kohli prevailed against his biggest challenge last year in England. He averaged 13 in the 2014 England tour but turned the tables this time by scoring 593 runs at 59. Virat Kohli as a full-time captain has lost just two Test series in 4 years.
In the previous tour to the Caribbean, he scored 251 runs in four innings including a first of his six double hundreds. In 15 innings against West Indies, Kohli averages 45 with two scores in triple figures. Kohli has already scored two centuries in the recently concluded ODI series and there is no doubt that his Test scores won't be any different.
5. Ajinkya Rahane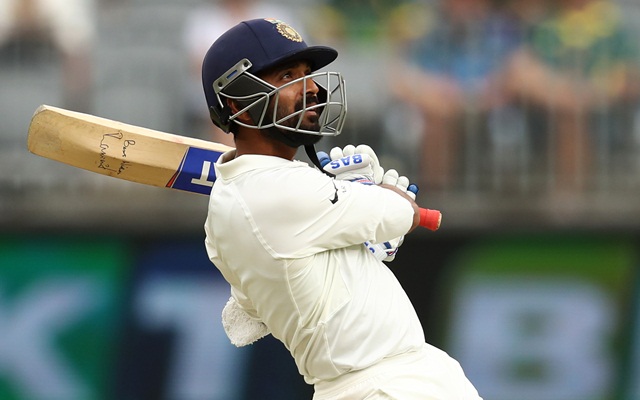 A batsman hailing from Mumbai, invariably, Rahane oozes class and brilliance. The vice-captain of the Indian Test team has been out of form recently. Rahane hasn't scored a century since August 2017. Although Rahane's average has dropped to 35 because of his form, his temperament and competence can never be questioned.
Rahane is renowned as an overseas specialist. He averages 54 in New Zealand, 53 in South Africa and 44 in Australia. To hone his skills in English conditions, Rahane has been playing county cricket in the last 5 months for Hampshire. He scored a hundred against Nottinghamshire to kickstart his county stint this year.
The Mumbaikar ended the IPL on a high with a century versus Delhi capitals. Rahane scored 243 runs in 4 innings in the last tour to West Indies, including a century at Sabina Park. The 31-year-old would be desperate to come back and score runs again at the international level, so would be the fans of Indian cricket.
6. Hanuma Vihari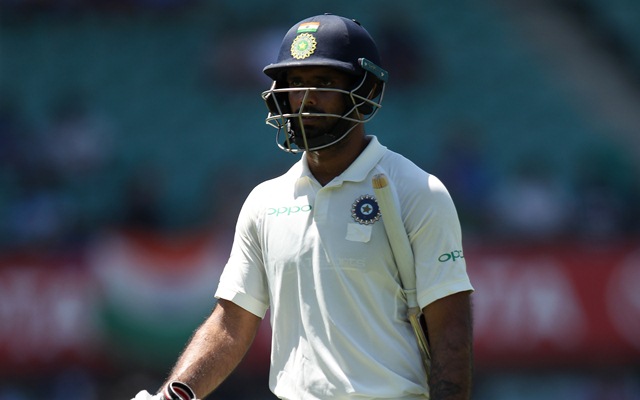 Another of those Indian players who may not demand attention aesthetically, but let his performances do the talking. Hanuma Vihari averages a staggering 59 in first-class cricket with a best of 302*. The Andhra born was part of the victorious Under-19 World Cup team in 2012.
He scored a half-century on debut against England. In the series versus Australia, Vihari scored 111 runs in 5 innings. He also opened with Agarwal in Melbourne and has proved his mettle as a tenacious and resolute batsman.
Vihari is having a good time with India A team as he scored a fifty and a hundred against West Indies A. The 25-year-old youngster would wish to carry his confidence and continue to cement his spot in the Indian Test team. He will also be more than just handy with the ball.
7. Rishabh Pant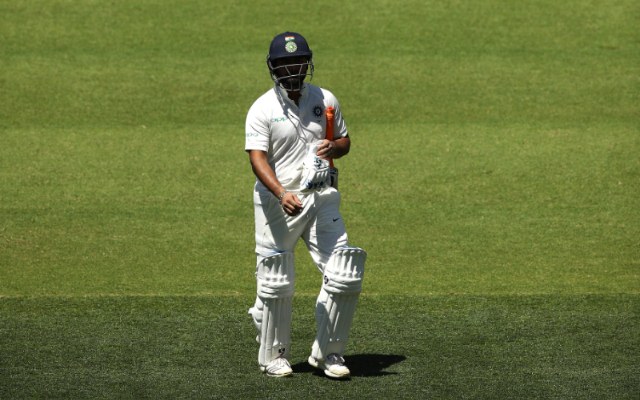 Rishabh Pant's IPL exploits earned him a national call-up. But interestingly, he cemented his place in Tests before limited-overs cricket. 2018 was a very prosperous year for Rishabh Pant. An injury to Saha coupled with failures of Parthiv and Karthik created an opportunity for Pant in Tests.
He grasped those chances and cemented his spot in the Test side with centuries in England and Australia; the first Indian wicket-keeper to achieve this feat. But Pant has always been criticized for 'throwing his wicket away'. The 21-year-old still has age on his side and with a bit of caution, he could become India's premier all-format keeper.
Pant has played all 6 games on the tour so far. He scored ducks in the first T20I and the third ODI. He was again heavily berated for playing rash shots and for not acknowledging the chances he has got in limited-overs cricket. Although Pant would pip Saha for the spot initially, future failures can't go unnoticed.
8. Ravichandran Ashwin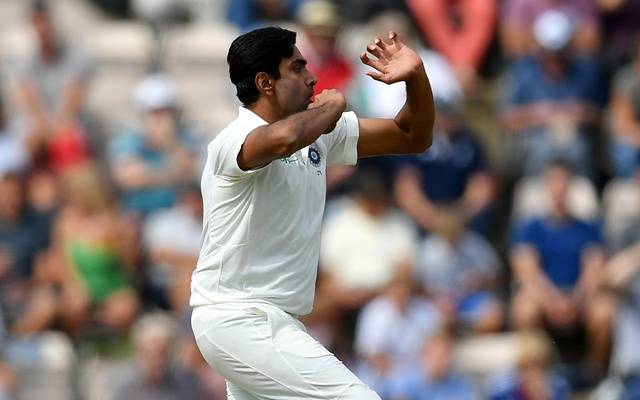 Ravi Ashwin became the fastest bowler to 300 Test wickets in his 54th Test match in 2017 against Sri Lanka. Ashwin was supposed to be the lead spinner on the tours of England and Australia. Unfortunately, he got injured midway of both the series.
The 32-year-old isn't part of limited-overs cricket anymore and therefore he took up a stint in the county this year. He scalped 23 wickets in 3 matches and also scored 197 runs at 39. The Chennai born offie has added a plethora of variations to his armoury in the recently concluded IPL and TNPL. Along with the off-spinners and carom ball, Ashwin bowls leg-breaks and doosra with some unusual actions to fox the batsman.
Ashwin's last trip to the West Indies saw him rise as a batsman. He scored two centuries in 4 innings alongside taking 17 wickets; he was the man of the series. Kuldeep and Jadeja showcased impressive performances in the series against Australia, but for the moment Ashwin will once again be the leader of India's spin bowling attack.
9. Ishant Sharma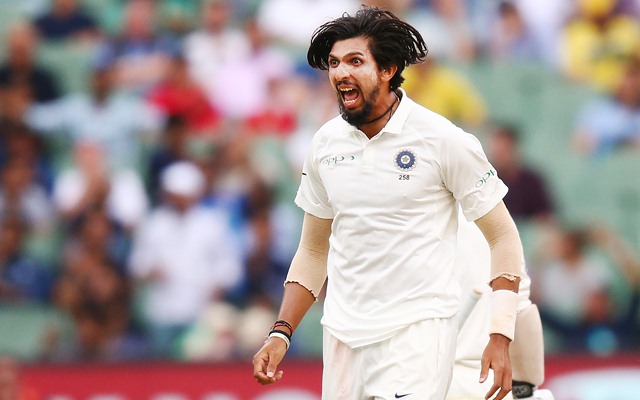 The old warhorse; Ishant Sharma is the most experienced pacer in this Indian pace bowling attack. Sharma is tall, lanky, squeaky-voiced and runs in with a flying mane. His pace may have dropped over the years but the zip and discipline still remain intact.
Known for bowling long spells, Ishant has hoarded 267 wickets in his 12-year career. The 30-year-old pacer took 41 wickets at an average of 21 in 2018. As a teenager, Ishant sparkled straightaway in Australia in 2008 where he tied down Ricky Ponting. His other prominent performance came in 2014 against England at Lord's five years ago.
On his previous visit to West Indies, Ishant managed to pick 8 wickets and complemented Shami and Bhuvi very well. Ishant has fared very well against West Indies; he has picked 30 wickets in 7 matches including 2 five-fers. The Delhi lad gathered 37 wickets in the three overseas assignments last year. With the new ball, captain Kohli will once again want the veteran to take charge.
10. Mohammed Shami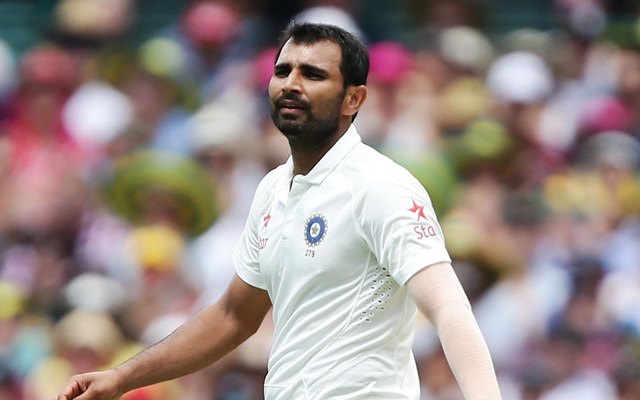 Shami made his Test debut against West Indies in 2013. He took nine wickets in his debut match and took everyone's notice with compact lines and challenging lengths. Shami picked 47 wickets in three overseas tours last year. The trio of Shami, Bumrah and Ishant broke several records with their brilliant performances.
Shami was India's leading pacer couple of years ago on the tour to West Indies. He took 11 wickets in 4 innings including a 4-fer. The 28-year-old was exceptional in the World Cup. In just 4 matches, including with a hat-trick, he took 14 wickets!
Shami troubled batters with his steady pace and length last year. He picked 47 wickets at an average of 27 in 12 matches. Indian fans would be hoping he continues his one-day form in Test cricket as well.
11. Jasprit Bumrah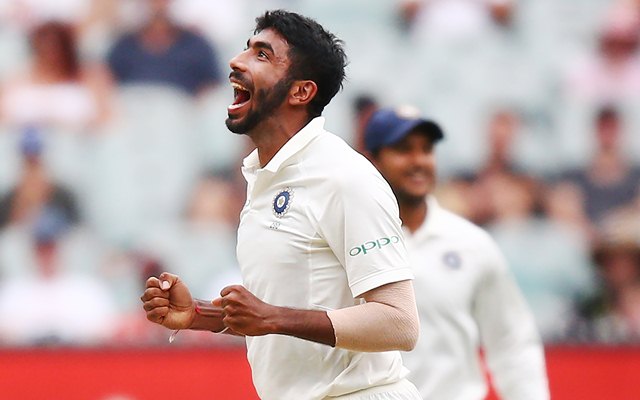 No one in recent times has had a meteoric rise in international cricket as Jasprit Bumrah in the last couple of years. Bumrah, who already made his name in limited-overs cricket, was unleashed by Kohli in Tests against South Arica last year. He immediately repaid the faith by picking 14 wickets in three matches in South Arica.
In England, he took 14 more wickets and another 21 wickets in the tour down under. The Gujarat-born pacer is the leader of the current fast bowling unit-which is considered the best ever in Indian cricket history. Bumrah returns to the test side after being rested for the limited-overs leg.
Along with the in-nippers and yorkers, Bumrah has added fiddly outswingers to his arsenal. On fast and bouncy pitches in West Indies, Bumrah will pepper the batters with his pacy bouncers. The 25-year-old has become Kohli's go-to bowler in all three formats. This is his first Test tour to West Indies and indubitably Bumrah would want to lead the team to victory.