Winning games is my only aim, not scoring a triple century: Virat Kohli
Interestingly, Kohli scored all his double hundreds after taking over as the Indian Skipper. 
Updated - May 6, 2018 2:47 pm
1.5K Views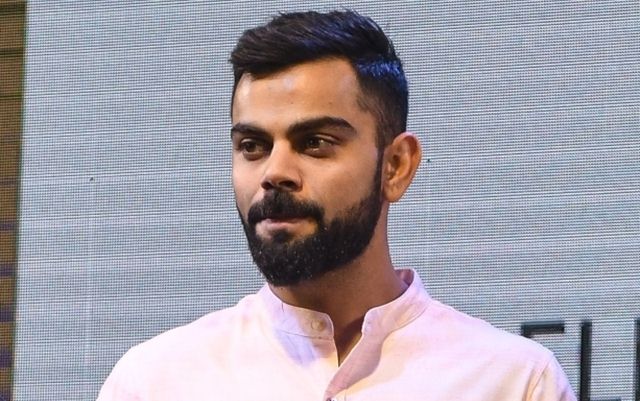 Follow us on Google News
The beginning of the last decade wasn't so great for India with most of the legendary cricketers deciding to call it off. However, it was Virat Kohli the only positive amidst the many retirements. Kohli started off in 2008 as an arrogant youngster. Little did the world know that this arrogance and hunger to score runs would turn him into the world's number one batsman.
It has always been difficult to envision that somebody could coordinate or even verge on paralleling Sachin Tendulkar's reputation, fame, domination, and ubiquity in a nation where he's been loved as the 'God of Cricket'. However, Kohli has proved us all wrong.
Learning to channel his aggression and passion in the right direction, Virat Kohli has dominated the cricketing world with a number of impeccable performances.  He was misunderstood for his attitude and aggression but only with time did the world understood that it was nothing more than uncontrollable emotions.
Scoring a triple century isn't my goal – Kohli:
The extremely passionate Kohli has had numerous records over these years however he couldn't reach his maiden triple century as yet. Kohli has scored as many as six double centuries in Test cricket but he failed to reach the magic figure of 300. However, the Indian skipper has played down the discussion of scoring a triple century in Test cricket as his objective.
Speaking to Times of India, Kohli stated that his aim is to win games but not achieving milestones. "The only goal is to win games. That's the goal of other persons, not me," he said. Currently ranked at number 2 in the ICC Test rankings for the batsmen, Kohli has the highest score of 243.
Interestingly, Kohli scored all his double hundreds after taking over as the Indian Skipper. Despite a wonderful track record, a triple-century is something which still escapes Kohli. As of now, only two Indians – Virender Sehwag and Karun Nair, have possessed the capacity to score triple-century in the history of Test cricket.
[interaction id="5aeacabf22987e1367980b27″]
Follow us on Telegram