Winning the World Cup for India was an extremely proud moment: Smit Patel [Interview]
Patel exuded his flair in 2012 Under 19 World Cup to fashion India's victory in the final.
Updated - Sep 21, 2021 3:34 pm
413 Views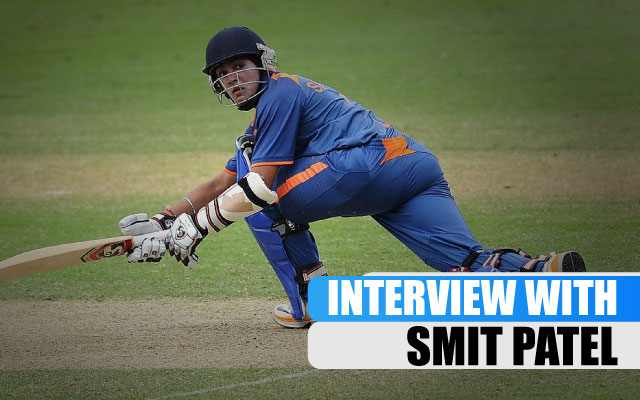 Representing the nation in any sport is a dream for all the players. However, the journey to make it to the national side isn't a cakewalk. With the high level of competition, not everyone is able to crack the code of playing for the nation.
Despite the heroics in the Under-19 cricket, some players couldn't make it to the highest level owing to immense competition in India. Thus, one has heard of a few players who have shifted elsewhere to play cricket. Smit Patel is one such name that comes to the fore in this scenario. Smit Patel's career has witnessed a lot of uncertainties.
Patel exuded his flair in 2012 Under-19 World Cup to fashion India's victory in the final. However, as Parthiv Patel remained the first choice keeper-batter of the Gujarat side, Smit had to stay in the reserves for quite a period of time. He thus featured for Tripura, Goa, and Baroda in the Ranji Trophy in search of more opportunities.
Smit Patel who is still young and has a long way ahead of him, took the decision to shift to the USA to play cricket there. He ended his stint with Indian cricket after having scored 3278 first-class runs in 55 games at an average of 39.49. This includes 11 centuries and 14 half-centuries. He also played in 43 List A matches and 28 T20s, scoring 1234 and 708 runs, in the two formats respectively.
In an exclusive interview with CricTracker, Smit Patel spoke about his call to shift to the USA, revealed his favorite IPL franchise and a lot of other aspects.
Here are some excerpts from Smit Patel's interview:
First things first, you were one of the heroes of the 2012 U19 WC final for India. Describe the feeling of scoring the winning runs?
It's always an honor to represent your country, especially in India where cricket is everything. That was an amazing opportunity for me to represent my country at the International level. And playing in the finals, performing, and winning the tournament for the country, was an amazing feeling. I cannot put in words what I was feeling that time but it was an extremely proud moment.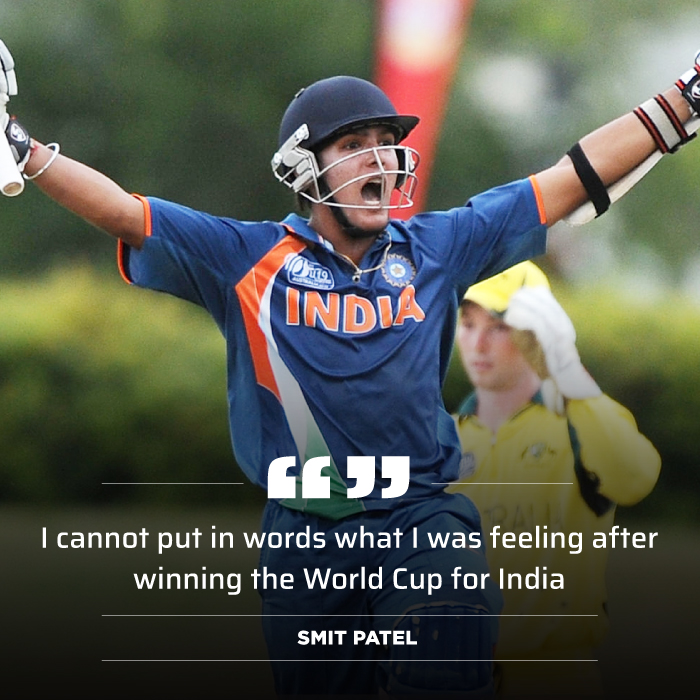 Bharat Arun, India's current bowling coach, was the U19 team's coach back then in 2012. How was your experience working with him?
He is been amazing. He has amazing man management skills and he has always backed all the players, regardless of performances or skill levels. He has always tried to get the best out of all the players. We have worked for a couple of years in NCA and working with him was really joyful because he had good and simple solutions for every trouble any player was going through. So it was nice working with him.
Your parents shifted to the US back in 2010. What made you stay back in India and play the sport?
I always wanted to represent India and I was doing well in Under-19 in the initial years. Unfortunately, my parents had to move to the USA for our future as our whole family was in the USA. But I wanted to stay back in India and play for the country. It was a difficult decision but I had to take it to fulfill my dream to play for India.
You said in an interview that you will be eligible to play for the USA in August 2022. Did you have any conversation with the board or currently you are concentrating on playing as much cricket as possible?
Before signing the contract with Major League cricket, I had a conversation with them as to how the eligibility to play for the USA in the international tournament will work. They worked out everything with the US cricket board according to the ICC rules and regulations for eligibility. And they came up with the timeline wherein I will be most likely eligible to play for the USA.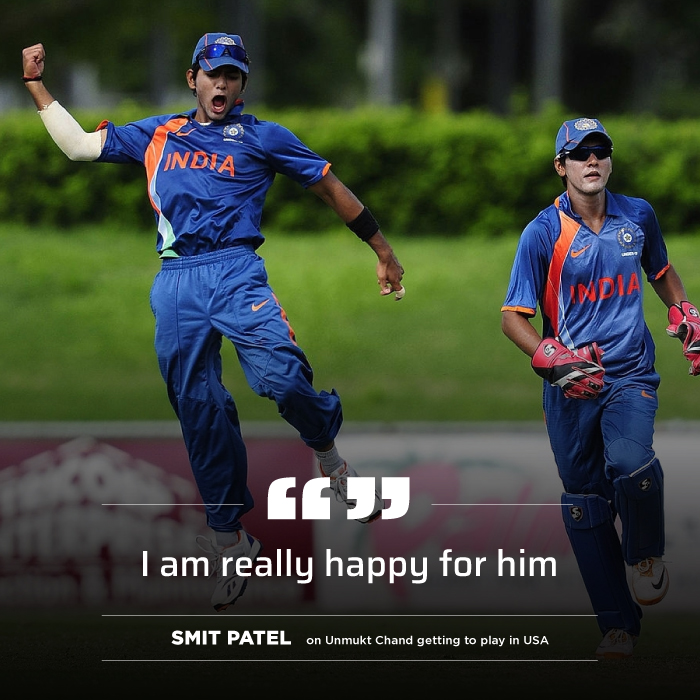 Your thoughts on Unmukt Chand and his batting? Are you surprised with him also not getting a chance to play for India?
He is been doing well in India. He is shifted to the USA and I am really happy for him for getting the opportunity.
Quite a handful of players from the class of 2012 shifted to the USA. Any prime reason behind it?
I think for me personally, I have been a permanent resident of the USA for 12 years, and for me, the eligibility criteria were close to what I am right now. So for me, it was a good decision as I can play International cricket sooner than everyone else. So for me, it was a correct decision. I don't know how long others will have to wait to represent the USA.
Who is your cricket idol?
MS Dhoni
One thing on your bucket list?
Be a millionaire
Which player in your team googles himself the most?
Azam Khan
What is the one food you wouldn't want to give up?
Mexican food
Your celebrity crush is?
Genelia D'souza
Your favorite wicketkeeper batsman?
MS Dhoni
If not a cricketer what would you have liked to become?
Computer Engineer
Chicago Pizza or New York cheesecake?
New York cheesecake
Your career's best moment?
Winning the World Cup.
A subject you hated in school
Maths-2
Are you a better dancer or a cook?
Neither of them
Your closest teammate from the under-19 World Cup-winning squad is?
Harmeet Singh
Your favorite format of cricket is?
All the formats.
If you could remove one color in the world, which one it would be and why?
Purple, I just don't like it.
A Gujarati dish everyone must try?
Khichadi
Your favorite IPL team?
Chennai Super Kings
Texting or calling, what do you prefer?
Calling
Who is the last person you would call at 3:00 am?
No one.
The best cricket stadium in the world is?
Gujarat Cricket Association stadium.
If life was a video game, what cheat code would you want to use the most?
That I can fly
Your biggest fear
Water
Follow us on Google News