World Cup 2019: Team-wise one fittest cricketer in the tournament
Most of the cricketers today are athletes and put their fitness as their priority.
Updated - Jun 16, 2020 12:00 am
24.5K Views
That time when players like Arjuna Ranatunga and Inzamam-ul-Haq use to lead a side are long gone. If you think that cricket is just a game about batting and bowling, you cannot be more wrong. In this day and age fitness if given the utmost importance and teams are looking for players who can put in the hard yards day in and day out.
Most of the cricketers today are athletes and put their fitness as their priority. They like to spend a lot of time in the gym and fill their body with the right kind of nutrition which helps them produce their "A game". World Cup is by far the biggest event in cricket and fitness is very important to be a part of the mega event.
Let's look at the fittest cricketer in each of the 10 teams participating in World Cup 2019:
1. Afghanistan – Rashid Khan
The story of Afghanistan has been the story of the 21st Century of Cricket. From where these players were to where they are now playing the biggest Cricket event in the world is an incredible achievement. They made their World Cup debut in the previous mega event in 2015 and are making giant strides.
Their spin magician Rashid Khan, the torchbearer of Afghanistan Cricket is not just their best bowler but also their fittest player. At just 20 years of age, he is an idol for most young Afghanistan players when it comes to their fitness.
2. Australia – Glenn Maxwell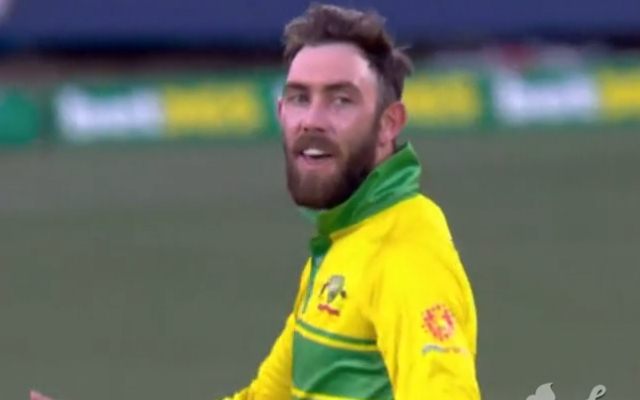 Popularly knows as "The big show" in Australia, Glenn Maxwell apart from all his big hitting and fancy shot making is easily amongst the best fielders in world cricket.  His extraordinary catches and those dives that we see in the field is a direct result of his wonderful fitness.
Maxwell's training is all about increasing his speed and agility. Australians set very lofty standards when it comes to fitness and to be the fittest in such a team is a salute to Maxwell's hard work.
3. Bangladesh – Mahmudullah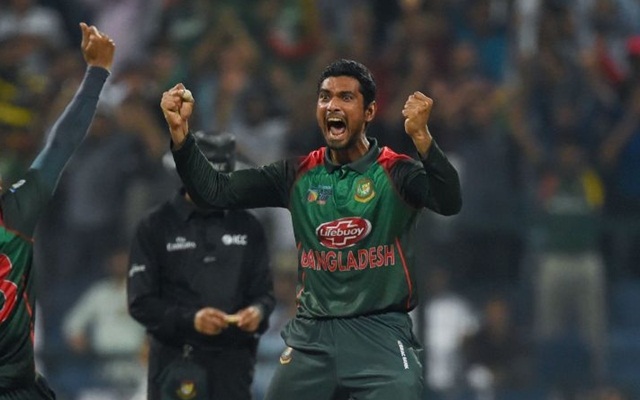 Just like Steve Smith, Kevin Pietersen, and many other cricketers, Mahmudullah Riyad started his career as a bowler before turning into a batsman who could bowl part-time off-breaks. He had also set a record to become Bangladesh's first centurion in World Cup history.
Apart from being Bangladesh's best finisher, he is also their fittest player and their best fielder. In an interview some time ago, he said that he wants Bangladesh players to focus more on their fitness and he surely is setting the right example himself.
4. England – Ben Stokes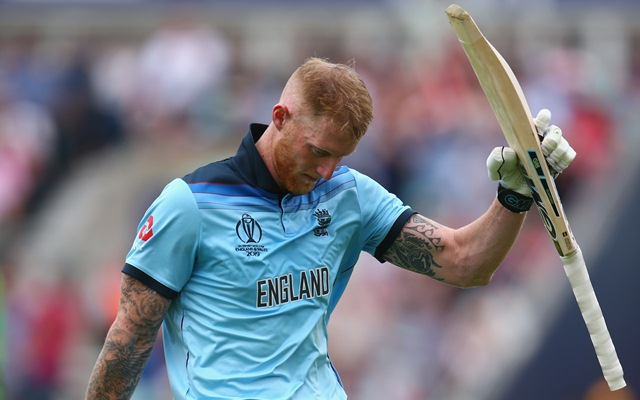 The New Zealand born Ben Stokes, Arguably the best seam bowling All–rounder in the world currently is the core of England's chances at the 2019 World Cup. Being able to clock over 140+ kph consistently and then going on to hit big sixes can take a tremendous amount of toll on one's body and that's why Stokes maintains this lofty standard of fitness level all the time.
During an IPL Match, a commentator once said that he would take Ben Stokes in his team solely on his fielding skills. During 2019 WC game against South Africa, Ben took a blinder of a catch to dismiss Phehlukwayo, which set the game for England to win.
5. India – Virat Kohli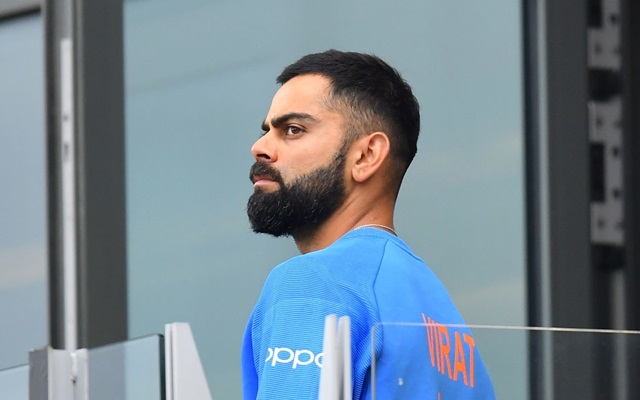 No price for guessing who India's fittest player is. Of course its Virat Kohli, whose penchant for big runs and scoring centuries is only matched by his discipline about his fitness regime. He hardly misses his workouts and for him cheat meals don't exist.
From being called "Chekku" because of his chubby cheeks to becoming one of the fittest cricketers in world cricket, Virat has surely come a long way. The Indian skipper can be seen regularly at the gym and he follows a routine of a 5-day gym and 2-day rest throughout the week.
6. New Zealand – Trent Boult
The Kiwi Speedster is one of the premier fast bowlers in the world right now. Being a fast bowler is perhaps the toughest job in world cricket and one that is prone to severe injuries as we see with so many fast bowlers across the world.
But Boult has hardly missed any matched due to injuries and that's a tribute to his fitness. His speed and agility are on display during the IPL when he takes those stunning jaw-dropping catches at the boundary ropes.
7. Pakistan – Shadab Khan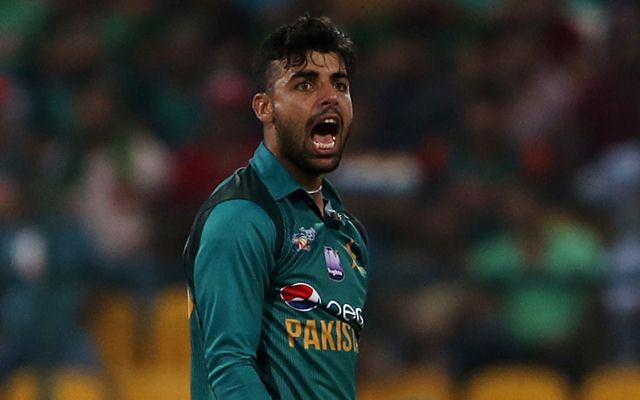 If there is one area in which Pakistan has traditionally been weak at, is fielding. Fielding requires a tremendous amount of fitness and well, Pakistani players prefer their chicken biryani over fitness regime.
Shadab Khan though is an exception, he is easily Pakistan's best fielder and their fittest player by a margin. With his deceiving leg breaks and his athleticism, he surely has a long future ahead of him.
8. South Africa – Faf du Plessis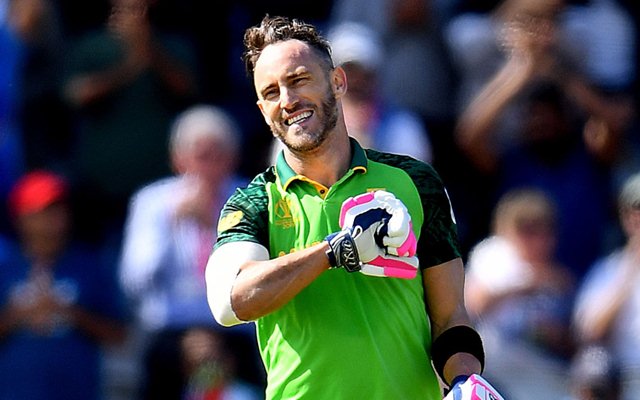 Talk about leading from the front and there you have Faf du Plessis at the age of 34 years and still the fittest player in the side which consists of athletes like Kagiso Rabada and Quinton de Kock. Du Plessis has always been known for his athleticism, speed and reflexes and those qualities are still ever present in his game. His ability with the bat is only matched by his agility in the field.
9. Sri Lanka – Kusal Perera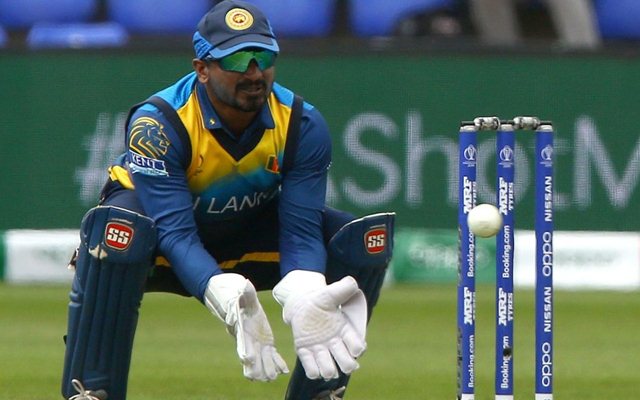 Some people still mistake that its Sanath Jayasuriya batting when they see Kusal Perera bat, such is the similarity in both of them in every aspect be it stance or bat swing of those cut shots.
But what's not similar is the fitness level of both, where Sanath Jayasuriya had a safe pair of hands, but Kusal Perera offers a lot more being so fit.  But ironically, its wicket-keeping where Sri Lanka needs him the most at the moment.
10. West Indies – Shimron Hetmyer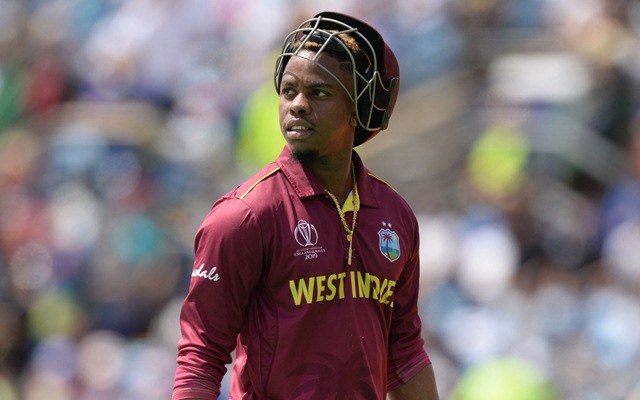 This might surprise you a bit, but in a side full of muscular guys like Chris Gayle, Andre Russell, Carlos Brathwaite, Shimron Hetmyer stands out as their fittest player. Hetmyer is always attentive on the field and rarely misses a chance.
Captaining and winning a U19 World cup in 2016 is impressive and what's equally impressive is his fielding and level of athleticism. In his short career so far at the international level, he has produced some jaw-dropping moments in the field due to his fitness.
~ Written by Parth Parekh