World Test Championship hasn't achieved what it intended to: Greg Barclay
Greg Barclay doesn't fancy the idea of Test tournaments.
Updated - Dec 1, 2020 12:43 pm
80 Views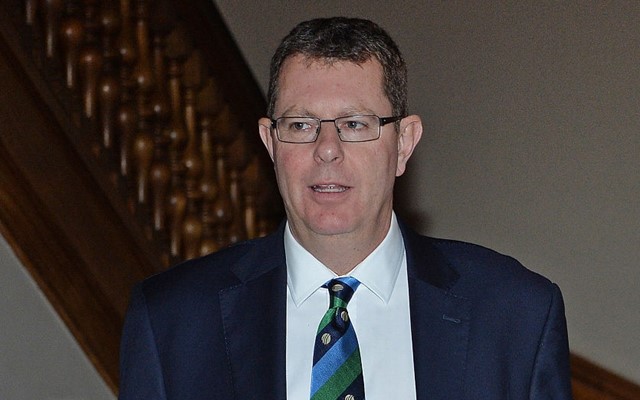 Follow us on Google News
The newly-appointed chairman of International Cricket Council (ICC) Greg Barclay opined that the inaugural edition of the World Test Championship hasn't achieved what it intended too. Greg believes that a halt in the cricket activities due to the coronavirus pandemic revealed a lot of shortcomings of the Test Championship and there is a serious need of discussion on whether it needs to be hosted further in the future.
ICC had announced the World Test Championship to promote the purest format of the game and encourage more bilateral Test series between nations. However, Barclay feels that with domestic tournaments, it would be difficult to go ahead with the championship.
"In short, I don't think so (that the World Test Championship has been a boost to Test cricket). The COVID has probably highlighted its shortcomings of the championship…. the issues that we have already got, I wonder whether some of it was because of an attempt to develop a Test Championship, clearly designed to drive interest back into Test cricket, provide a bit of context and relevance around the Test matches.
"From an idealist's point of view, probably it had a lot of merit but practically, I do disagree, I am not sure whether it has achieved what it intended to do," Barclay said during a virtual media conference for wire services.
Greg Barclay highlights the financial constraint behind organizing Test Championship
The International organization had recently changed the point system for choosing the finalists in the Test Championship considering the number of tours that were postponed due to Covid-19. Speaking about that, the newly elected chairman reckoned that he personally doesn't fancy the idea of a Test tournament as it doesn't entirely fit the purpose and has not achieved what it intended to.
"My personal view is let's get through with the little bit that we can in this COVID-19, with reallocation of points and all that but once we have done that, let's go back to the drawing board as I am not quite sure whether it (WTC) entirely fits the purpose and has achieved what it intended to after being conceptualized four to five years back."
Further Barclay also highlighted that due to financial constraints it is not possible for all the permanent members to host Test series.
Follow us on Telegram