'Worst decision ever', Sreesanth says after his life ban was restored
The Kerala High Court had earlier revoked the life ban on Sreesanth.
Updated - Oct 17, 2017 7:38 pm
1.4K Views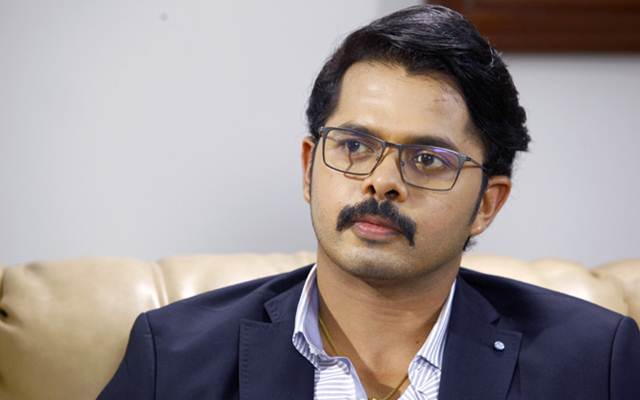 S. Sreesanth's bid to make a comeback has been halted by a major roadblock. The Kerala High Court has restored the lifetime ban on the Indian cricketer imposed by the BCCI. Previously, the high court had revoked the life ban on the cricketer, which came as a welcome relief for Sreesanth. The BCCI had questioned the Kerala High Court's previous judgment.
Sreesanth was set to return to cricket after being out in the cold for a long time. He expressed his wish to represent India once again and also spoke about his plans of playing for Kerala in the Ranji Trophy. But all these talks will go down the bin after the High Court restored its decision.
KCA's support for Sreesanth
Speaking to the media, Kerala Cricket Association secretary Jayesh George said the KCA was supporting Sreesanth ever since the ban was lifted. "We had made arrangements for him to undergo a full fitness test so as to make him match fit. Now with this verdict, we will now have to respect it," said George.
The division bench of Chief Justice Navniti Prasad Singh said that the court cannot conduct a judicial review on the life ban imposed by the Indian cricket body BCCI and therefore upheld the appeal. Sreesanth angrily tweeted his displeasure at the latest verdict. He termed it the 'worst decision ever'. He also questioned BCCI's decision to allow Chennai Super Kings and Rajasthan Royals back in the IPL after serving a ban of two years.
The cricketer is left with just one option and that is to approach the apex court. The cricketer is likely to challenge the verdict.Sreesanth also said that he has the good wishes of his family and dear ones and he will keep fighting. He thanked his fans and followers for their support and encouragement.
This is the worst decision ever..special rule for me?what about real culprits?What about chennai super kings ? And what about Rajasthan ?

— Sreesanth (@sreesanth36) October 17, 2017
Anyway all I have is my family and lots of dear ones who still believes in me..I will keep fighting and make sure I don't give up..

— Sreesanth (@sreesanth36) October 17, 2017
Thanks a lot for all the support Nd encouragement given so far. I assure u all that I'm not giving up..I will Keep at it..Nd alwys believe

— Sreesanth (@sreesanth36) October 17, 2017
And what about the accused 13 names in Lodha report?? No one wants to know about it?i will keep fighting for my right..God is great ??✌??

— Sreesanth (@sreesanth36) October 17, 2017