'Would have been studying hard to top every exam, if not cricket' – Devdutt Padikkal's Exclusive Interview
In an exclusive interview with CricTracker, Devdutt Padikkal opens up candidly about his journey and experience in the IPL.
Updated - Dec 3, 2020 11:45 am
864 Views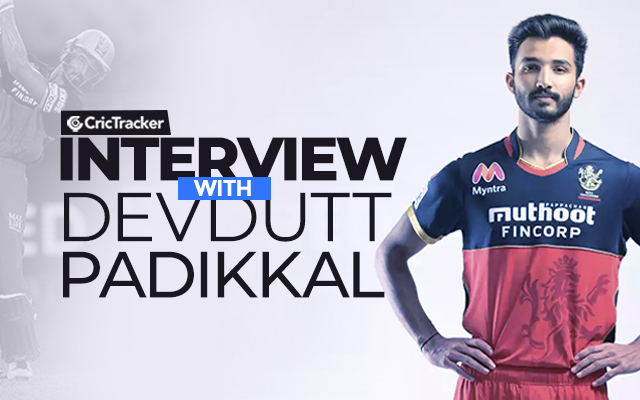 It has been only slightly over a year that Devdutt Padikkal played his first professional T20 game. Despite limited experience, no one was surprised when the prodigious youngster debuted in the Indian Premier League representing the Royal Challengers Bangalore franchise. Little did he know that his toil would pay so well so soon!
Padikkal started the sport at the age of just 11. His sublime talent fast-tracked him from the Under-12 to the Under-14 level at the Karnataka Institute of Cricket. Finding his feet at the age-level cricket, Padikkal had an utterly consistent patch of form in his initial teenage years. His wondrous exploits at Under-14 to Under-16 made a sturdy case for a bright future.
He grabbed eyeballs for his marvelous 53-ball 72 for his team Ballari Tuskers in the Karnataka Premier League in 2017, and he continued to shine for Karnataka Under-19 before entering a lean patch. Continuing his grind, the young talent rebounded after a forgettable year at a crucial juncture of his nascent career.
Making a spot for himself in the India Under-19 squad for the tour of Sri Lanka in 2018, Padikkal subsequently lit up the Cooch Behar Trophy with 829 runs, finishing as the fourth-highest run-getter. His spectacular run paved the way for a Ranji call-up to the Karnataka side. Bagging the best batsman award from Karnataka State Cricket Association (KSCA) for his willow work, he was also considered into the Vijay Hazare Trophy and Syed Mushtaq Ali.
The record-breaking year of 2019 was sufficient for him to earn an IPL contract, and the 20-year old's life has changed incredibly after a 473-run season – a record for an Indian player in an IPL debut season. In an exclusive interview with CricTracker, Devdutt Padikkal opens up candidly about his journey and experience in the IPL.
Excerpts:
Talk us through your journey from a newbie on the block from Karnataka to the global platform of IPL.
It has been incredible (the past season). Domestic cricket gave me the platform to show everyone that I was ready for the next level, and once I got that chance in the IPL, I knew that I can make it count.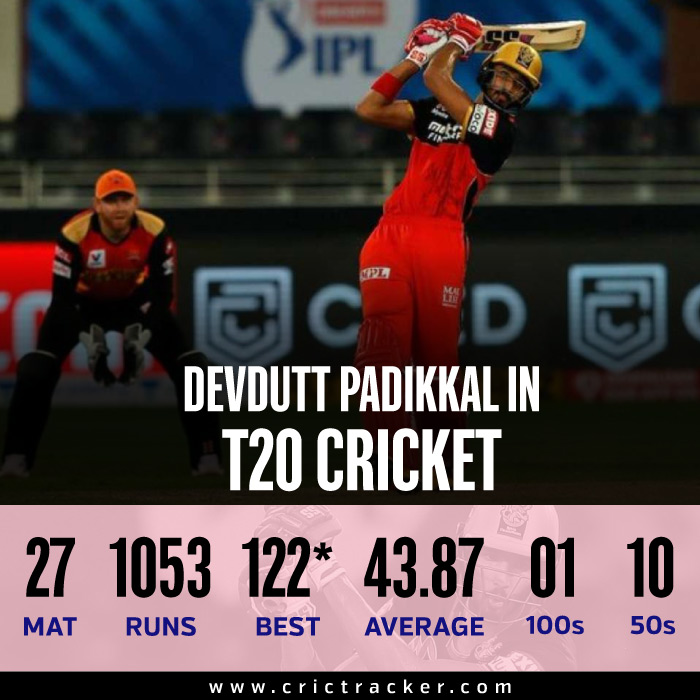 You rose to fame through the Cooch Behar Trophy. How crucial were the process and the grind that goes behind in India's domestic setup before reaching the 'big level'?
Domestic cricket is extremely important for young cricketers like me because it gives you a really good experience before entering the big stage and also provides a platform for growth.
You earned yourself a chance to play for one of the most renowned T20 cricket franchises in the IPL. How do you look back on the journey with RCB in 2020?
RCB is like a home for me, and being a Bangalore boy, I have always dreamt of playing for this franchise, so being able to represent RCB is a huge honor, and I tried to give my best whenever I stepped on the field for this franchise.
Sharing the dressing room with the likes of Aaron Finch, AB de Villiers, and Virat Kohli. Were you intimidated by their presence?
Not at all! They were all extremely approachable, and I enjoyed every moment I spent with this team. I was able to learn a lot from each one of them.
Share your thought on becoming one of the leading run-scorers on the IPL as an uncapped player.
I just wanted to make sure that I contributed to the team whenever I got the opportunity and help the team win. So this shows that I was able to do that to some extent.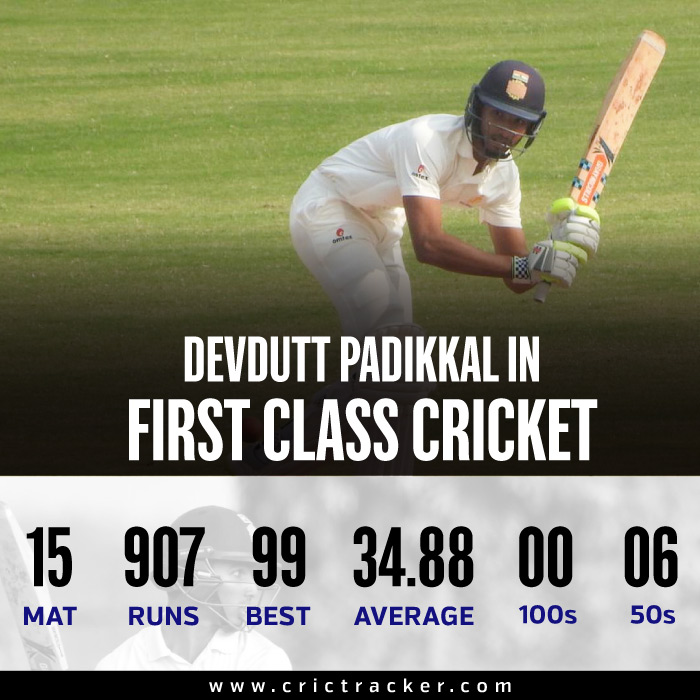 Who did you find the toughest to face while you batted this year in the IPL?
Rashid Khan purely because of his pace and action.
Being an Indian cricketer certainly does not come easy. How do you tackle setbacks such as non-selection in the U19 World Cup squad despite having a decent record?
That is a part of the game I have no control over. I only look to enjoy myself and play with freedom without having such thoughts in my mind.
Also Read
From where else, apart from cricket, do you draw inspiration to keep yourself going every day with the same zeal and intensity?
My parents have sacrificed a lot for me to be in this position, and that motivation enough for me to keep pushing myself forward.
What would the young Devdutt have been doing had he not been a cricketer?
Studying hard to top every exam, I guess. (Laughs)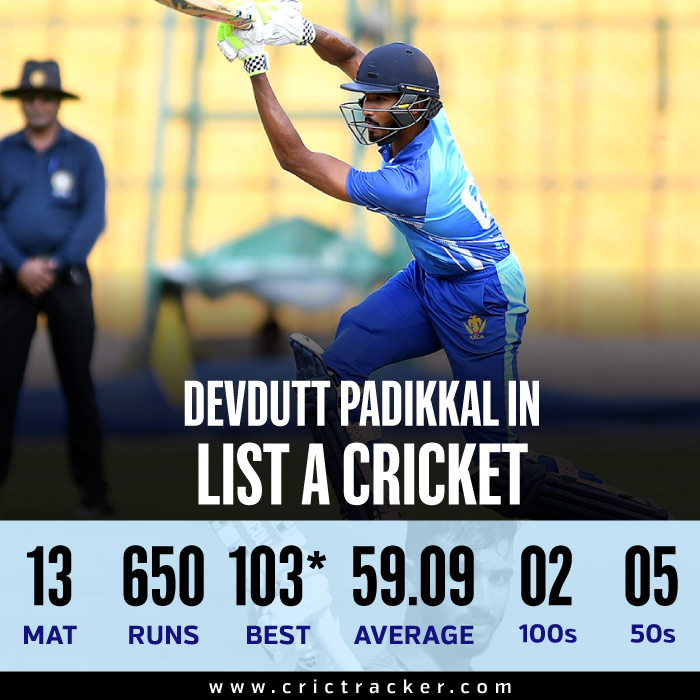 Sourav Ganguly recently said that you could soon become India's openers if you continue in the same form? Coming from him, how does it feel?
That is a huge compliment for me, and hopefully, I can make that come true soon.
Follow us on Google News