"You don't clarify rumours"- Gautam Gambhir on talks of his souring relationship with MS Dhoni
"We've always been good friends."
Updated - Jan 14, 2019 12:35 pm
549 Views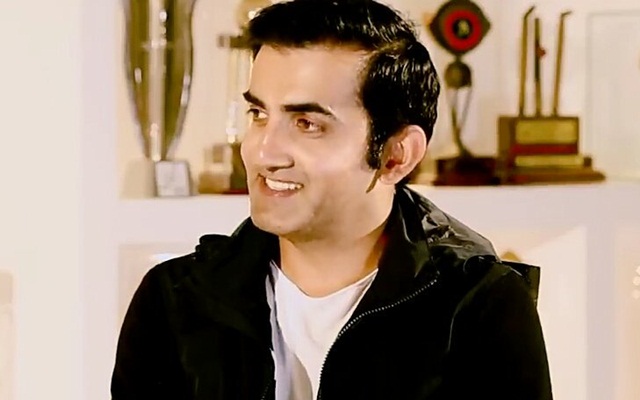 India won the 2011 World Cup after 38 years, beating Sri Lanka in the final at the iconic Wankhede Stadium. Gautam Gambhir played an astonishing knock of 97 during the run chase and helped the home team go over the winning line. However, things started changing for the southpaw when India toured Australia later that year. MS Dhoni, the then Indian captain, adopted a rotation policy.
He mentioned that he couldn't play all of Sachin Tendulkar, Virender Sehwag and Gambhir in one team in order to give youngsters an opportunity to show their prowess on the pitch. However, recently the 37-year old Gambhir said that he wasn't satisfied by the move and he slammed Dhoni for the policy. Ever since the Tour Down Under, there have been rumours surrounding their souring relationship.
We've shared a fabulous relationship
Recently, Gambhir opened up on the matter and said that there isn't any rift between them and they stare a healthy camaraderie as they have seen a lot of highs and lows together. Moreover, Gambhir, who retired from competitive cricket back in December, added that he doesn't need to clarify on the 'rumours' and went on to mention that even Dhoni wouldn't have tried to comment on it.
"We've always been good friends. We've shared a room together during a camp in Bangalore, an Indian team camp. We've shared a fabulous relationship. These are all rumours. When you've done so many special things together for the country and you've shared the lowest moments and the best moments, how can there be any differences?
I've never tried clarifying it. And I'm sure that he never tried clarifying that either because you trying to clarify things which are true. You don't clarify rumours. You don't need to clarify rumours either," Gautam Gambhir was quoted as saying in The Quint.
Talking about Dhoni's rotation policy and him not being able to play the 2015 World Cup, Gambhir remarked: "I think 2012 was too early for anyone to plan for 2015. I think you don't plan three years before. I personally felt there was no need for that because you end up picking the best playing eleven which can win you the match. That is what I've always believed irrespective of what age you are at.
If you aren't good enough, you shouldn't be a part of the team. It's not about you, it's not about me, it's about the entire nation. It's not a club side. It's about doing something for the nation because you are responsible and answerable to the entire country. I was a bit surprised, but that's his call. He's the captain and he has taken those decisions," the Delhi-born cricketer added.
[interaction id="5c3607a3a09b6760aa3f7d31″]