You don't need 'c' next to your name to be a leader: David Warner on taking over SRH captaincy
Warner has also opined that having Kane by his side adds so much value and knowledge of the way the game is played as well.
Updated - Jul 29, 2020 4:32 pm
530 Views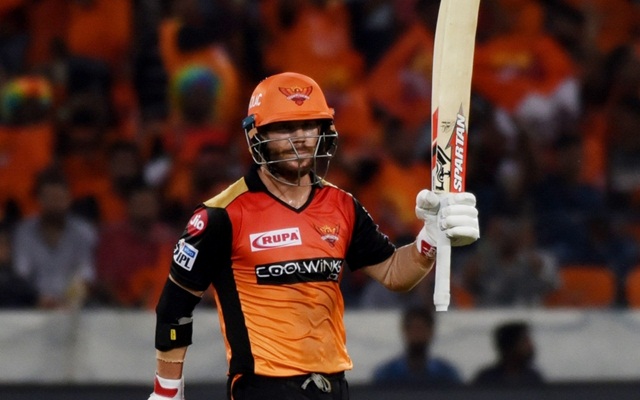 'The Reverend' of the Australian team, David Warner says it's great to be back and leading after he was given the reigns of Sunrisers Hyderabad in the upcoming season of the Indian Premier League. He is all geared up to lead SRH to IPL 2020 glory which is to be held in the United Arab Emirates (UAE) later this year following a delay and disruption in the schedule of the much-anticipated tournament amid the coronavirus pandemic.
A 12-month ban from Cricket Australia for his role in a ball-tampering scandal during a Test series in South Africa in 2018 cost Warner his place in the national team, and also led to him being dropped as captain of the Sunrisers. After leading his side to glory in the 2016 edition of the cash-rich league, the captaincy was given to New Zealand skipper Kane Williamson. He returned from the ban last season to be among the leading run-scorers with 692 runs, and then returned to full international cricket for Australia in the one-day format at the World Cup in England.
The left-handed dynamite was named as the Sunrisers captain again earlier this year in February taking reigns from Williamson who led the side in the 2018 and 2019 seasons. Warner says that he doesn't see it as a redemption tale and stated that it is an honor to captain the Hyderabadi franchise.
"I don't see it as a redemption tale, I just see it as an honour to captain the Sunrisers in an IPL franchise. I've got a great relationship with the players and the staff and most importantly with the owners, and I've expressed my gratitude and I thank them for that," Warner was quoted as saying by Cricbuzz.
Kane and Bhuvi did a fantastic job without me: David Warner
The 33-year-old also ascertained that he'll do his best to put his rational thinking together to lead the SRH to clinch another IPL title giving credits to Williamson and Bhuvneshwar Kumar for their fantastic role in the previous seasons, "I'll put my thinking cap on and try my best to move us forward to another IPL title. Obviously Kane and Bhuvi (Bhuvaneshwar Kumar) did a fantastic job without me there."
Warner has also opined that having Kane by his side adds so much value and knowledge of the way the game is played as well. He says they rebound each other with their ideas and playing against him really helps when you are leading a team. He concluded by saying that the captaincy doesn't actually matter as he considered himself a leader even without the role.
"But from where I sit, nothing different. I still considered myself a leader when I was there last year, as I said it doesn't matter if you have a 'c' next to your name or not," he added.