Younis Khan to return to Karachi after ill-treatment from Lahore's NCA
The former Pakistan skipper had reached Lahore to complete his coaching badges, but was to be disappointed.
Updated - Apr 16, 2018 4:38 pm
2.9K Views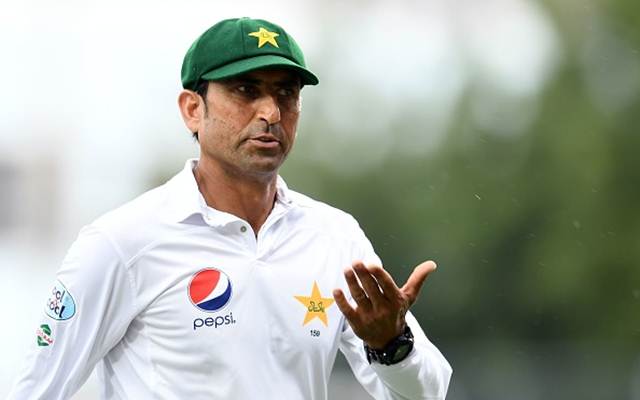 Cricket is a religion in the subcontinent. India, Pakistan, Sri Lanka, Bangladesh get gripped in the cricketing fever when their sides are on the field. The cricketers in these countries are treated as big stars and even when they retire they continue to be the stars of the countries.
Pakistan's former captain and middle-order batsman Younis Khan is one such legend. The 40-year-old batsman gets huge respect wherever he visits. However, in a message to his fans, Khan has accused Lahore's National Cricket Academy (NCA) of mistreating him.
Khan was interested in a coaching career
Notably, Khan who retired from cricket last year was interested in coaching and had decided to pursue a Level 3 Coaching Course in Lahore's National Cricket Academy (NCA). However, the batsman upon his arrival found out that there was no hotel room booked for him and he was asked to stay in the room of a senior management official.
Khan in the video said that "I have arrived here in Lahore at the National Cricket Academy (NCA). As you all know I am here to take part in Level 3 course. But bad luck is that, when I reached here, there was no information about me," Younis said in a video message." He added that he got motivated when he saw the email invitation from the NCA. "I came here after receiving a mail from NCA, in which it was written that it will be an honour for us if you participate in this training pregame. This message motivated me and led me to here," said Khan.
Younis Khan has eventually decided to return to Karachi as he felt that staying in a room of a senior official without their knowledge will be wrong. "When I arrived, I was asked to stay in this room for a night, which belongs to a senior management official. I can't stay here without permission, so I have decided to travel back to Karachi," Khan said in the video he posted on social video.
The Video
An important announcement – leaving back for Karachi without doing the PCB Level III course due to the reasons stated in the video message below. pic.twitter.com/Ak9rGg0oMW

— Younis Khan (@iam_Younis) April 16, 2018
For more cricket news visit Crictracker.com.