Yuvraj Singh lambastes team management's decision to drop Ambati Rayudu for 2019 World Cup
Ever since Yuvraj has fallen out of favour, one can see how India has struggled to find an ideal middle-order batsman.
Updated - Dec 18, 2019 1:45 pm
993 Views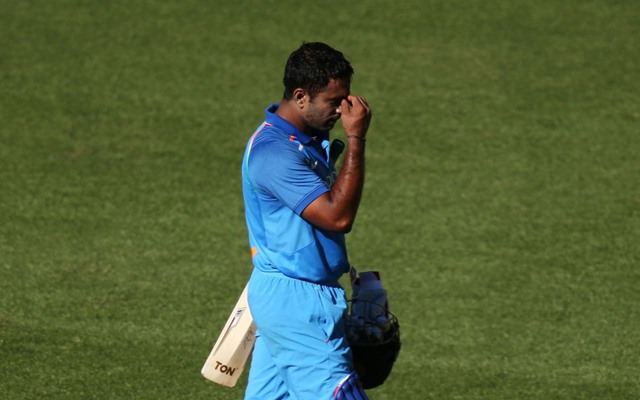 Follow us on Telegram
Yuvraj Singh is one of the greatest white-ball cricketers the world has ever seen. Not only did Yuvraj Singh had the ability to raise his game whenever the situation demanded, but it was also hi pristine game-play during the middle-overs that made Team India such a dominating force in white-ball cricket.
The former cricketer, who last played for India back in 2017, was the spearhead with the bat during each of India's World Cup-winning campaigns in 2007 and 2011. And, ever since Yuvraj has fallen out of favour, one can see how India has struggled to find an ideal middle-order batsman in One-day cricket.
And, we saw that during the World Cup. The southpaw has been pretty vocal about the team management's policies as far as finding an ideal No.4. A few months ago when his fellow cricketer Harbhajan Singh had tweeted about why India was not looking at Suryakumar Yadav as their No.4, Yuvraj had racked up a controversy where he said that they (team-management) do not need a No.4.
When asked about his statement in a recently held Aaj Tak Conclave, Yuvraj said that more than him, he was disappointed as to how Ambati Rayudu was treated by the management and selectors. Rayudu, who looked a lock-in into the World Cup squad till January's New Zealand, where he was also named as the 'Player of the Series' suddenly found himself dumped from the set-up after a couple of underperformances where he struggled against both pace and spin.
"Ambati Rayudu was India's No.4 for more than a year": Yuvraj Singh
"I don't think they were looking for me (middle-order spot). More than me not being there, I was very disappointed with what happened with Rayudu. He was our No. 4 batsman for more than a year. Even in New Zealand, in the last game, I think he got 90 and won the Man of the Match. And then you're playing Australia and going to the World Cup" Yuvraj said in Aaj Tak Conclave as quoted by Times Now.
Yuvraj also gave an example of the team management had groomed the likes of him and Mohammad Kaif for 2-3 years before unleashing them in the 2003 World Cup, and the southpaw appeared flabbergasted by the fact that the think-tank opted to go with such inexperienced guys like Rishabh Pant, who had hardly played 5-6 ODIs for a crucial position like the No.4, in an event as big as the World Cup.
"In this World Cup, we dropped Ambati Rayudu and nothing against Vijay Shankar… he played 5 ODIs before the World Cup. Even he went out after the initial games and then we brought in Rishabh Pant. He had played a handful of games in the lead up to the World Cup. How do you expect a with such less experience perform? How do you expect him to perform in a big match?" opined the 38-year-old who recently celebrated his birthday.
Watch: Henry David's match-winning knock in MSL 2019
Follow us on Google News