Yuzvendra Chahal writes to PM Narendra Modi seeking strict penalties for animal abuse
Chahal is the latest cricketer to speak out against animal abuse.
Updated - Aug 30, 2018 11:19 am
6.6K Views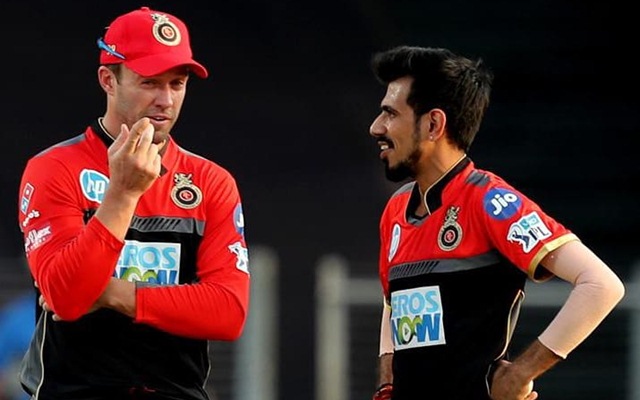 Indian spinner Yuzvendra Chahal has come up with a voice favouring animal rights and written to Prime Minister Narendra Modi requesting stern laws to deal with people who indulge in animal abuse. The 28-year-old has mentioned in his letter that penalties mentioned in India's Prevention of Cruelty to Animals Act, 1960, like imposing a fine of Rs 50 for first-time offence, are outdated. Chahal is in favour of stricter punishments, including jail terms for the offenders.
Chahal, a former chess player, recently played the red-ball cricket in two unofficial Tests for India 'A' against South Africa 'A', taking five wickets. The leg-break bowler has represented India in 26 ODIs and as many T20Is but is yet to make his debut in Tests. Playing since 2016, Chahal has picked 87 international wickets till date in two formats and has two five-wicket hauls in either of them.
As per animal rights body PETA (People for the Ethical Treatment of Animals), Chahal has pointed out the outdated penalties, according a mid-day report. "Sadly, reports indicate cows, dogs, and other animals across the country are enduring routine abuse, such as being beaten, poisoned, attacked with acid, and even sexually assaulted. If those guilty of cruelty to animals received significant fines, jail time, and counselling, it would ensure that they are protected and hopefully treated with the compassion and respect they deserve," Chahal was quoted as saying.
Chahal not first cricketer to speak out against animal abuse
The Haryana cricketer is, however, not the first to raise his voice against animal abuse. Three premier players of the Indian cricket team – captain Virat Kohli, vice-captain Ajinkya Rahane and opener Shikhar Dhawan have also spoken about similar concerns in the past.
Chahal is known for his animal-friendly nature. He has been seen visiting animal rescue centres, like those for elephants and sloth bears, to raise awareness about wildlife in India. He fed the animals and also had conversations with the animals' caretakers and veterinarians over their conservation.
[interaction id="5b85032fafc9e4cc5e1cd391″]