10 best finishes in the history of T20I cricket
10 best finishes in the history of T20I cricket: If there is one format in cricket which has changed the dynamics of the game it is undoubtedly the T20 format. It is a mind-wobbling experience for the spectators as in shortest of times they are served with pills of delight, exhilaration and entertainment. With the advent of this format now the batsmen back themselves to chase down any total whatsoever in last 10 overs of the game even in the 50 overs format.
Talking about T20I cricket, it started a decade ago in 2005 when the New Zealand side took on the Australian's. And since then it has given us several occasions to celebrate cricket with some of the most close and edge of the seat thrillers ever witnessed in cricket.
Let's have a look at the 10 best finishes in the history of T20I cricket:
1. India v Pakistan, Johannesburg, 2007: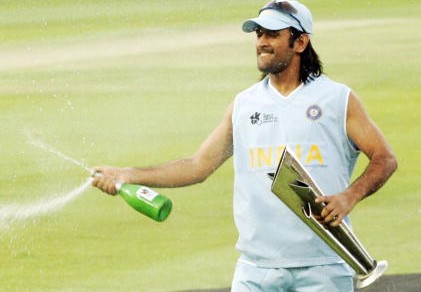 Can it get any bigger than a World Cup final between the arch rivals India and Pakistan? Certainly not and those who witnessed the match were left biting their nails as the match did go right down to the wire. In this pressure match India batted 1st and Gautam Gambhir (75) marched the side towards a competitive total of 157 runs. Irfan Pathan wrecked the Pakistan innings but it was the valiant efforts of Misbah-ul-Haq which nearly got his side past the victory line. But with his team just 6 runs away from a win in the last over Misbah didn't go for an orthodox shot and went for the scoop shot and ended up miscuing it and Sreesanth held on to the catch at fine leg which won India the World T20 2007.