10 cricketers to bat on all five days of a Test
The stars need to align in a perfect way for a batter to enter his name into this catalogue.
Updated - Aug 2, 2020 4:35 pm
23.5K Views
Today, we present our readers with a special and one-of-a-kind list of cricketers. No, they are not the best or the most talked about, neither the most controversial ones. This is a grouping of cricketers who have had the distinction of batting– at least a single ball– on each day of a five-day Test match.
While few of them were elite batsmen, others could just manage a few games under their belt. Having a name for this kind of record is not any batsman's wish at the start of his innings– after all, the goal is to survive and score runs.
However, luck plays its part here; surviving the final few overs of the last session or batting through the entire day, bowling out the opposition, wickets of top-order batman of his own team, arrival and departure of rain, all these need to happen in a particular time interval. The stars need to align in a perfect way for a batter to enter his name into this catalogue.
Here the batsman just happens to – with the benevolence of fickle fortune – be at the batting crease on all days of the match. In over 140 years of Test match cricket, there have only been 10 instances of a single batsman to bat on all five days of the same Test match- the list includes three Indians in it.
Here is the list:
1. ML Jaisimha – India vs Australia, 1960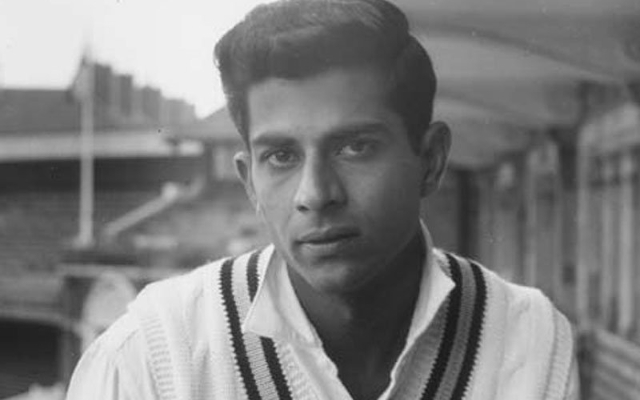 Motganhalli Jaisimha was the first amongst the cricketers from Hyderabad to showcase his classy wrists and elegant use of the feet on the international stage. He was an inspiration to the likes of Mohammad Azharuddin and VVS Laxman. His collar-up style was a cult and very well imitated by Azharuddin.
Jaisimha is also the first cricketer to have batted on all five days of a Test match. He recorded this feat against Australia in Eden Gardens in 1960. It was the fifth and the last Test of the series, with Australia leading 2-1. Captain Gulabrai Ramchand elected to bat first, and the Indian team was bowled out for 194. Jaisimha came in at number 9, remained not out on day 1, played on the second day and remained unbeaten on 20*.
Australia took the lead and scored 331 by the end of day three. Jaisimha, this time came to bat in at number four on day three. The right-hander diligently played his innings and dug out India – who were behind in the game – as he batted the entire day four and was finally dismissed on the fifth day for a score of 74. India put up 339 on the board and Australia managed 121/2, as the game ended in a draw. Jaisimha finished his career with 2056 runs at 30, including 12 half-centuries and three centuries.