10 Cricketers who got into trouble because of alcohol issues
Alcoholism almost derailed the path of many cricketers.
Updated - Jan 23, 2020 8:20 pm
56.3K Views
Over the years, we have seen various cricketers bloom in their careers for brief time periods but managed to bottle it for various reasons. It is not easy for anyone of these cricketers to not get fazed by the fame and glory this game provides and that is the reason why we see very few cricketers continue to play at the highest level for more than a decade.
Consistency is the key to sticking around at this level and that consistency cannot be achieved without a steady head. It is not easy to keep the flow of thoughts completely in control with the number of activities happening around for these players and although they're not completely to be blamed, fans expect better.
Here's a list of some cricketers who almost or very much derailed from their path, which is to succeed at the highest level but their alcohol problems stopped them from doing so.
1. Jesse Ryder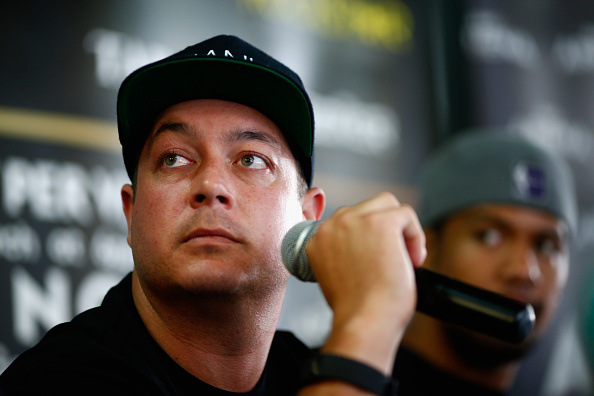 Jesse Ryder was off to a sensational start in his International career, with the India tour of New Zealand back in 2009/10 being the turning point of his career. He looked like the big deal in attacking batsmanship, but it didn't take long for him to be forgotten. Inside a decade from that unforgettable India visit, he completely has lost his path thanks to alcoholism.
In March 2013, he was attacked by a bunch of men in a bar in Christchurch, which almost took his life. His skull was fractured and was induced into a medical coma. He did recover from that injury and made a fairytale comeback, scoring a fantastic hundred, but alcoholism just never allowed it to happen.
2. Ben Stokes
Ben Stokes and the Bristol bar row in 2017 is perhaps one of the most famous incidents that happened in recent years. The English all-rounder was found punching two men outside a bar alongside his teammate Alex Hales, which saw the duo miss the Ashes. He lost a number of sponsorships because of it and never got back to that old form after the incident.
A video also emerged when he was in jail where Stokes was spotted mimicking journalist Katie Price's disabled son, for which he later apologized. The whole case was acquitted in August 2018 and it took him a while to completely get out of it. Skipper Eoin Morgan never lost trust in him and despite his poor form, he was in the World Cup squad for 2019 and started the tournament with a man of the match performance.
3. Andrew Symonds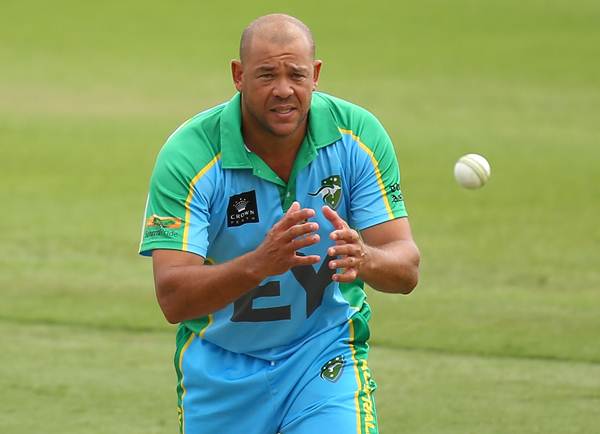 One of the very important figures in the Mighty Australian side which dominated every format in the early 21st century, Andrew Symonds so easily could've become one of the finest cricketers the game has ever witnessed. His attacking prowess and all-round ability were unparalleled, but his alcoholic struggles played a big part in his hindering his discipline.
Symonds, once, celebrated a warm-up game win against New Zealand in the World T20 2009 to an extent that he had to be thrown out of the team for his behavior. Since then, he never returned to the team and had to retire. After that, he famously said in an interview that he's not an alcoholic, but a binge drinker. He was quoted saying "I go out and drink hard all in one hit – too fast too much".
4. Monty Panesar
Former England left-arm spinner Monty Panesar had some fantastic moments in his career, one of the most famous ones includes playing a crucial part in England's historic 2-1 Test series win in India. With so much to offer to English cricket, it was sad that he too had missed out on a great career due to drinking issue.
There were many incidents where Panesar was found partying a little too much and was later charged with reprimands and fines. One of the most infamous of his incidents was him urinating on two bouncers outside a bar in London, which saw the England Cricket Board take the issue very seriously. He eventually took no part in International cricket after 2013.
5. Ricky Ponting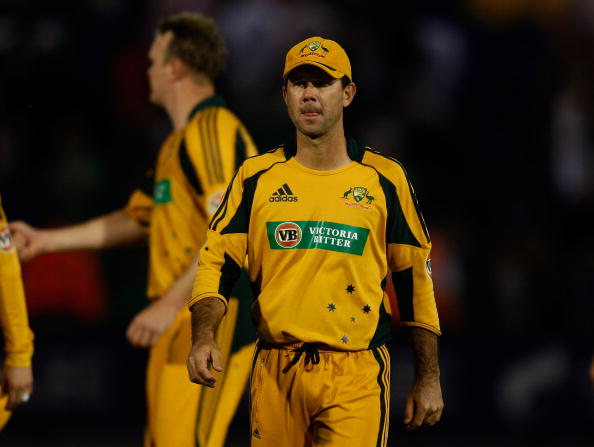 Perhaps the biggest and greatest name in this list, the legendary leader of the most outstanding pack of cricketers, Ricky Ponting too had his share of problems with alcoholism. But most of the issues came during the early part of his career, before he became the captain of the Australian side. Nevertheless, it could've nearly ruined his career.
In 1999, he admitted that he had an issue with alcoholism and was dropped from the ODI squad after an incident which took place in a nightclub outside Sydney. He was punched on the face by an anonymous person and had a black eye, but the former Aussie skipper admitted he had no memory of that incident. Unlike some other cricketers, he worked on the issues and got himself out of trouble.
6. Liam Plunkett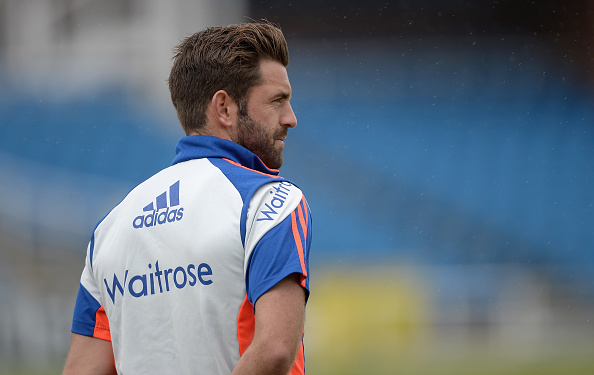 After representing England in the 2007 ICC World Cup, Liam Plunkett nearly lost his way due to inconsistency. He nevertheless fought his way back and under the leadership of Eoin Morgan, he became a very important member of perhaps the greatest English ODI side in history. He currently is in pursuit for a maiden World Cup win.
In the past, Plunkett had two incidents where ECB banned him for drinking and driving and also causing a bad reputation to the game. In February 2007, he was caught drinking and driving and was banned for 20 months from driving. In 2012, where his financial crisis was turning worse, he once again got in the same debacle and was banned for 40 months from driving.
7. Gary Ballance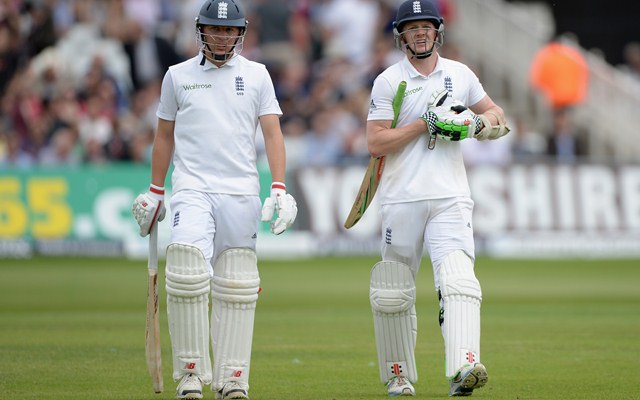 When England defeated India in the 2014 Test series, Gary Ballance announced his arrival at the highest level with some stellar performances. The Southpaw seemed like the next big deal in International cricket, but then, his consistency began to fade away and so did his place in the English international side.
In 2014, he appeared dancing topless in a nightclub with a beer in his hand, which saw him getting a warning from the English board and also head coach Peter Moores. He was also spotted shouting "I'm not a cricketer tonight, I'm a drunken b***d". He last played an International game in 2017 and is still struggling to make his way back.
8. James Faulkner
When he came into limelight, it seemed like James Faulkner is going to be the next big all-rounder in the world of cricket. The prowess he showed with the bat and ball were just astounding and he made his mark in the IPL as well for the Rajasthan Royals, finishing a season as the second highest wicket-taker.
Yet, one of the biggest controversies of his life came in 2015 where he was found drinking and driving in Manchester. He was playing for Lancashire in County cricket and was arrested by the Manchester police. He was very nearly banned by Cricket Australia for disreputing their country's image but he eventually lost his place in the side.
9. David Warner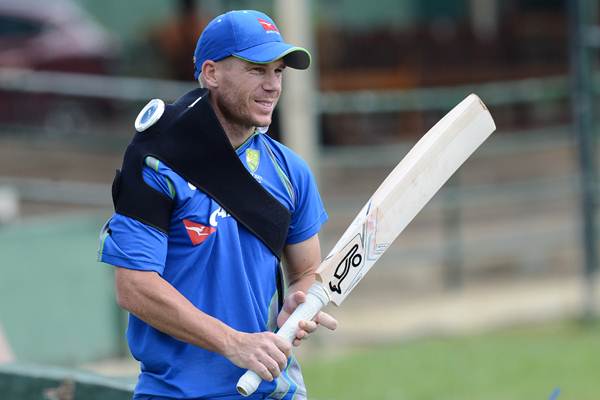 Touted as one of the best cricketers of this generation, David Warner's impeccable consistency continues to astound many cricketing experts. The Southpaw had to work very hard to be a very relevant figure in all formats of the game, but he also had his share of non-cricketing issues which harmed his reputation big time.
One incident which not a lot of cricket fans will ever forget is the 2013 Birmingham bar row, which saw Warner punch current English Test skipper Joe Root. The reason behind the fight was unknown but to better his game, he didn't touch alcohol for another two years and until Sunrisers Hyderabad won the IPL in 2016, he kept the dry streak.
10. Andrew Flintoff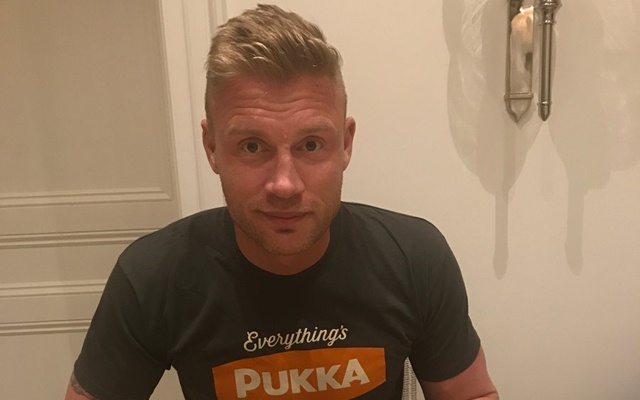 One of the most enigmatic figures in English cricket, Andrew Flintoff's career was cut short way early because of injuries and other issues. The Englishman was known for his spectacular all-round ability and had some unforgettable outings in the Ashes. Yet, some experts believed he never achieved what he truly was capable of.
After retirement, Flintoff wrote at length about his problems with drinking, on how it apparently turned him into an idiot (which he himself confessed). He said he doesn't drink now as he used to, but he's still like a "giddy toddler". He also claimed to have a love-hate relationship with sports psychology with regard to his drinking issues.