100th Test: A rare batter-captain success called Virat Kohli
Not many successful Indian batters have excelled as captain the way Kohli did.
Updated - Mar 2, 2022 4:13 pm
1.3K Views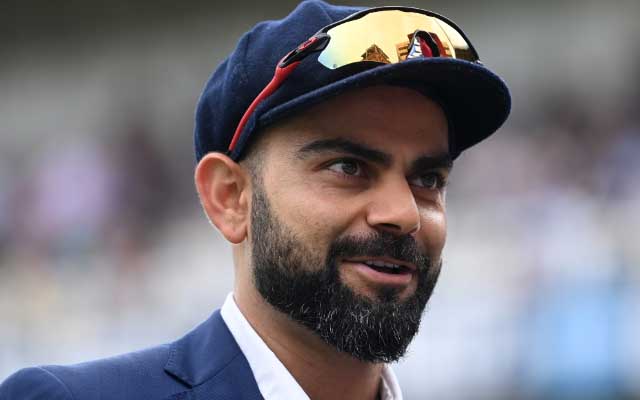 Follow us on Google News
Ace India batter Virat Kohli will make history in India's next Test match starting against Sri Lanka in Mohali on Friday, March 4, as it will be his 100th in the long format. He will become the 12th Indian to enter the three-figure club. The 33-year-old could already have achieved the milestone earlier this year had he not missed the second Test match in South Africa due to an injury.
He stepped down from the leadership role after the third match against the Proteas and the upcoming Test series will be the first without him at the helm. However, the absence of Kohli at the toss will still make the match one centered around him, thanks to his 100th cap in the red-ball format.
For a batter, playing 100 Tests for the country is something extraordinarily special. To be able to play the game at the highest order for 500 days is a prized possession for every cricketer. It indeed is an identity of survival, a victory against the odds that a Test match throws at one. Lasting 100 Test matches in the circuit automatically gives a cricketer an identity of an achiever, something that 100 one-day or T20I matches would still not.
Virat Kohli's milestone is more special. He has not only been a batter who has excelled (batting average of 50.39) since making his Test debut in the West Indies in 2011. He has also been a captain who has delivered (40 wins in 68 Tests at 58.82 winning percentage). To be India's best-ever captain in Tests by far and maintaining a 50-plus average in the format is a rare combination that Kohli has and which will put even some of the icons of the country second best to him by some distance.
Big Indian batting names do not match Kohli as captain
If some other big names in Indian cricket that have gone on to play 100 Tests besides captaining the country are seen, Virat Kohli doesn't have much of a competition. Of the 11 other Indian cricketers who have played 100 Tests, Sachin Tendulkar (200), Rahul Dravid (163), Anil Kumble (132), Kapil Dev (131), Sunil Gavaskar (125), Dilip Vengsarkar (116), Sourav Ganguly (113) and Virender Sehwag (103) have also been captains in the same format.
But when we look at their captaincy, only Ganguly has a record which seems comparable with that of Kohli. In 49 matches, he led India to 21 victories at a win percentage of 42.85. He lost 13 matches while 15 were drawn and his batting average in Tests is 42.17.
Tendulkar (batting average 53 plus) could give India only four wins in 25 games, Dravid (batting average 52 plus) eight out of 25, Kumble (bowling average 29.65) three out of 14, Kapil Dev four out of 34 (batting average 31 plus and bowling average 29.64), Gavaskar nine out of 47 (batting average 51.12), Vengsarkar two out of 10 (batting average 42.13) and Sehwag (batting average 49.43) two out of four.
The above names are some of the biggest that Indian cricket has produced but they are remembered more for their batting or bowling prowess. Virat Kohli remains an exception as he makes a mark both for his individual feat and captaincy.
In world cricket, there are captains who challenge Kohli as a batter too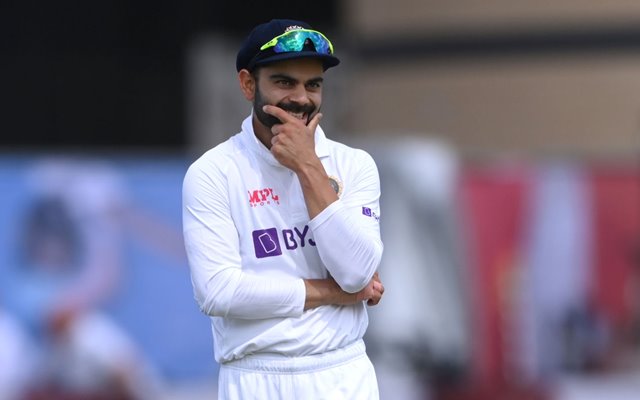 But Kohli's record as a batter-captain has some worthy challengers beyond the Indian shores. Only five captains in the world have led their sides more than the Indian and of them, only two have won more matches than him.
South Africa's Graeme Smith (captained in 109 Tests), Australia's Allan Border (93 matches), New Zealand's Stephen Fleming (80 matches), Australia's Ricky Ponting (77 matches) and the West Indies' Clive Lloyd (74 matches) have led their respective sides more than Kohli. Of them, only Smith (53 Tests) and Ponting (48 Tests) have registered more wins than their Indian counterpart while only Ponting has a better winning percentage (62.33) than Kohli.
But do any of these former captains match Kohli as Test batter?
Smith played 117 Tests in which he scored 9,265 runs at an average of 48.25. Fleming played 111 Tests amassing 7,172 runs at little over than 40. Lloyd played 110 Tests in which he made 7,515 runs at an average of 46.67. However, it is the two Australian players – Border and Ponting – who came closest to Kohli by matching their captaincy records with the 50-above batting average in Tests.
Border, for instance, played 156 matches scoring 11,174 runs at an average of 50.56. His successor Ponting appeared in 167 Tests and scored 13,378 runs at an average of 51.85. Virat Kohli is also nearing the 8,000-club in the long format and he can make the history sweeter in Mohali by knocking off the 38 runs he needs to become a member of the elite club.
Only five Indians have made 8,000 or more runs so far in Tests and despite his bat making little talking over the last two years, Kohli looks strong to overtake some of them in quick time to add more feathers to his crown.
Follow us on Telegram