19 Things which prove Indian fans Worship Cricket
Updated - Sep 29, 2015 3:09 pm
382 Views
19 Things which prove Indian fans Worship Cricket: If Cricket is a popular sport all over the world, then it's a religion in India. The most marketable and watched game in India, Cricket bonds the country like none other. And talking about the supporters and fans, there aren't many who could match the Indians. Be it enthusiasm or standing with the team in gloomy days, they are outstanding in their own right. Nothing unites us more than Cricket and our craziness know no limit. We do anything and everything that one can think of as a cricket fan to pronounce our love for our gods, in this case the cricketers.
Ever wondered why Indians are so passionate about Cricket? Here are some examples which prove India is full of cricket crazy folks:
19 Things which prove Indian fans Worship Cricket:
1. Cricketers are no less than Gods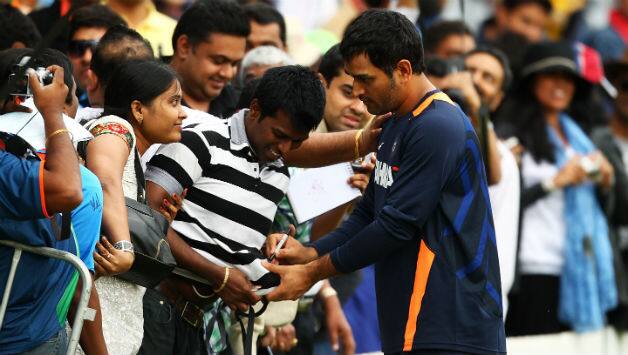 In a nation of 1.3 billion people, few cricketers are simply treated like god sent commanders. Sachin and Dhoni are on top of such rituals. Their feats and achievements are source of pride and joy to all.