20 Interesting facts about Sir Jadeja that are known to none
Mark Zuckerberg created Facebook because he got Jadeja's friend request.
Updated - Nov 27, 2017 3:32 pm
3.3K Views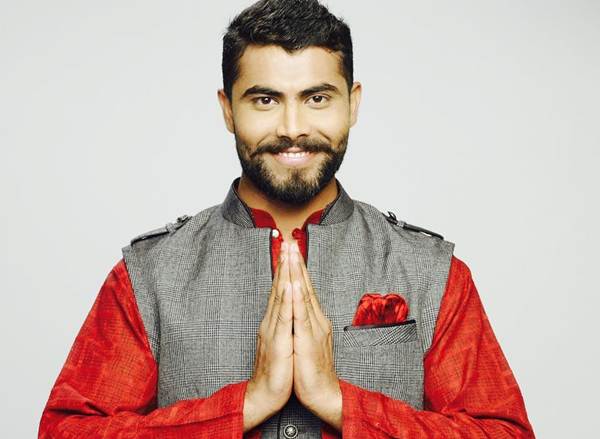 Everyone remembers the time when MS Dhoni started cracking the famous Sir Jadeja jokes, which spread like wildfire on social media. Ever since fans started making their own versions in no time Twitter and Facebook were all flooded with jokes on Jadeja.
It all began during the time when Ravindra Jadeja just came out of the Under-19 circuit and was beginning to earn a good name for himself in the IPL. He made his International debut soon, but poor performances both with the bat and ball made him a liability. The fact that Dhoni believed in his ability and made him play more matches got the fans furious as it took a lot of time for the "Rockstar" to well and truly settle in.
In the 2010 ICC World T20, Jadeja was again in the news for all the wrong reasons when he conceded six consecutive sixes spread across two overs. His selection was again under the scrutiny and Dhoni's tactics were being questioned. But with time, Jadeja began to assert himself and made a strong point after missing out on making it to the squad for the ICC World Cup 2011.
He reached the helm of ICC Rankings in both Tests and ODIs at a point and has taken over 300 International wickets in a short span of time. That coupled with the fact that he has three triple centuries in first-class cricket a record that equals Sir Donald Bradman's feat. Touted as one of the most useful and productive players in the fraternity, the way Jadeja turned the tables is sensational and all inspiring.
But no one can ever forget how hilarious were the Sir Jadeja jokes were. MS Dhoni was one of the main men who made him the cricketer he is today and interestingly, he is the one who made these jokes so popular.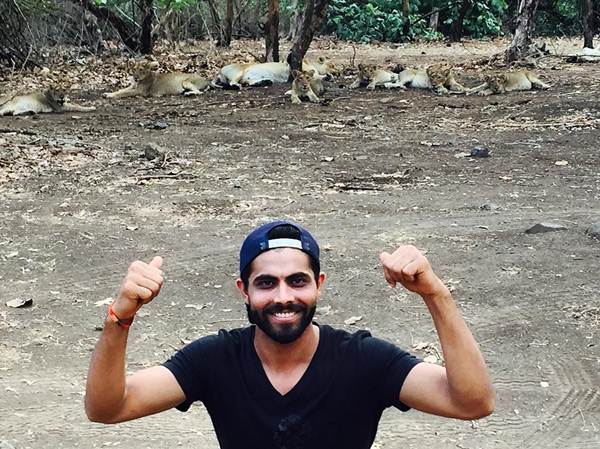 Let's take a look at 20 such Sir Jadeja facts, which will make you ROFL!
1 – When he was 10 years, Jadeja decided to live by himself. And his parents just moved to another house.
2 – Sir Jadeja has unofficially been declared the 8th wonder of the world.
3 – One day Jadeja went for a lie detector test. The machine confessed everything.
4 – When Jadeja comes to your place to visit you, you're the guest.
5- Jadeja is so quick, that once he took a bat-and-pad catch while fielding at the long on boundary.
6 – One day Jadeja passed a red light and the police stopped his car. Jadeja charged the police.
7 – Jadeja helped the nurses when he was born.
8 – Jadeja never lies. The truth can be wrong.
9 – Jadeja once suspended the ICC match referee for doubting the legality of his bowling action.
10 – Jadeja doesn't hit the ball, the ball comes to Jadeja, gets terrified and runs to the boundary.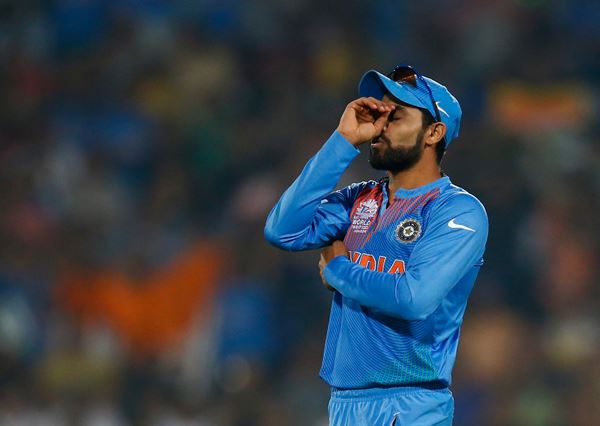 11 – Once Steve Smith tried to "Drive" a delivery from Jadeja, he immediately asked Smith to show his driving licence.
12 – In school, teachers used to raise their hands for permission to talk with Jadeja.
13 – Once, Jadeja missed school for two days in a row. Later, those days were called Saturday and Sunday.
14 – One day Jadeja arrived late at school. The other students were penalized for arriving a bit too early.
15 – Mark Zuckerberg created Facebook because he got Jadeja's friend request.
16 – When Jadeja does the push-ups, he is not pushing his body up but pushing the earth away from him.
17 – A cobra once bit Jadeja's leg. After 5 days of excruciating pain, the cobra couldn't survive.
18 – Sir Jadeja was the driver of the bus where Rajnikanth was the conductor.
19 – God realized RAJNI sir is getting old so he created sir Ravindra Jadeja.
20 –  One day a small kid was hitting 4s and 6s. Jadeja taught him to defend the ball and now we all call the boy "Cheteshwar Pujara".