3 Indian players who have beaten Virat Kohli in yo-yo test
Virat Kohli is not the fittest cricketer in India in terms of yo-yo test.
Get every cricket updates! Follow us on
Yo-Yo test is a fitness assessment done by cricketers around the world. Post the West Indies tour in 2017, Virat Kohli and management have used this test as necessary criteria for making a place in the national team. This fitness routine was in the news when some players like Ambati Rayudu, Yuvraj Singh and Suresh Raina were left out of the team as they failed to clear the test.
The Indian team has set the benchmark at a score of 16.1. Players who are able to score more than this cut-off are eligible for the selection in the Indian team in any format. According to theyoyotest.com, New Zealand and England have the cut-off at 19; Pakistan and Sri Lanka have set the score of 17.4 as the benchmark.
Virat Kohli is an inspiration not just as a batsman but as an athlete too. He is one of the fittest cricketers in the world and is a role model for youngsters to follow and learn aplenty from him. The Indian captain has gone vegan for more than a year and often preaches about the importance of a fit body. His Yo-Yo test score is 19. However, there are few other Indian cricketers who have scored more than Kohli in the Yo-Yo test.
Here are the three Indian players who have beaten Kohli's Yo-Yo score:
Manish Pandey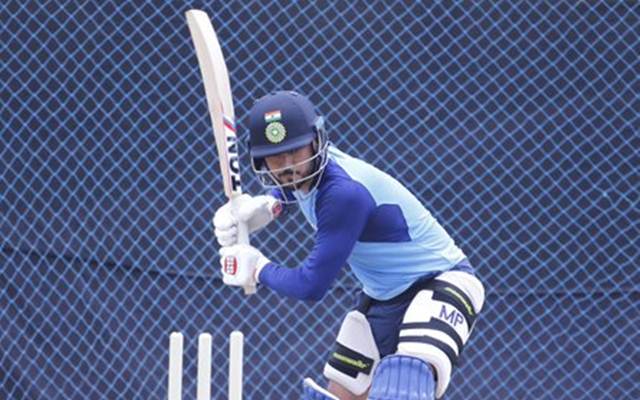 We have seen Manish Pandey take some blinders in the outfield and dive around and save boundaries inside the circle. His acrobatic fielding on the ground is a testament to his fit body. He has even bettered Virat Kohli in the Yo-Yo test. As per a report in Times Now, he has recorded a score of 19.2 in the Yo-Yo test.
Pandey has had a stop-start career thus far. The 30-year-old has spent aeons warming the bench and carrying the drinks. He made his limited-overs debut in 2015. But with the presence of the likes of MS Dhoni, Suresh Raina, and then the return of Yuvraj Singh, Pandey always remained a backup batsman. Later with the emergence of Hardik Pandya and Ravindra Jadeja as indispensable all-rounders, add to it the musical chairs being played in the middle order for the past three years, Pandey once again was missing from the playing eleven.
The Karnataka batsman is a legend in the domestic circuit. He has over 6000 first-class runs and over 5000 List-A runs at an average of 51 and 45, respectively. In the blue jersey, the right-hander has played 26 ODIs, scoring 492 runs at an average of 35 with a solitary century in Sydney in 2016. His T20I record is superior to the ODIs- in 32 innings Pandey has scored 707 runs at an average of 47 with a strike rate of 127- including three half-centuries.
Mayank Dagar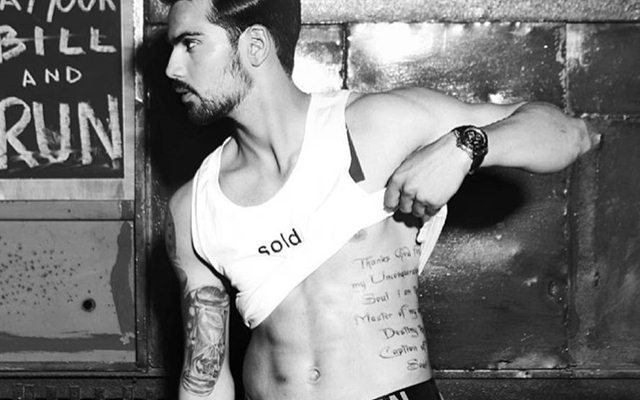 Mayank Dagar was a less-known name in India until he beat Virat Kohli's Yo-Yo score! Dagar has recorded a score of 19.3 surpassing both Kohli and Pandey in this aspect. He shared an Instagram story two years ago, mentioning his Yo-Yo score of 19.3.
Mayank Dagar is also the nephew of former India opener, Virender Sehwag. The 23-year-old who was born in Delhi, plays for Himachal Pradesh and bowls left-arm off-spin. Kings XI Punjab gained Dagar's services in the 2018 auctions, but he couldn't get any game in the IPL.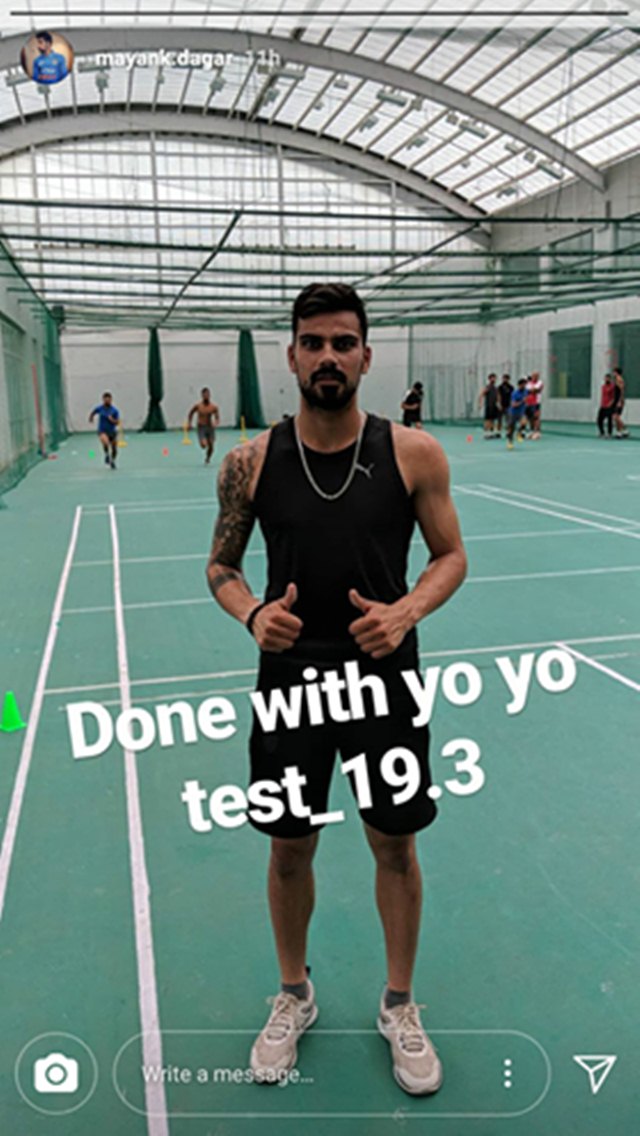 The offie was a key member of the Indian team in the 2016 Under-19 World Cup. He picked 11 wickets in 4 matches at an astounding average of 9.36 and gave runs at a miserly economy of 2.88. In 23 first-class games, Dagar has snapped 64 wickets at an average of 30.
Karun Nair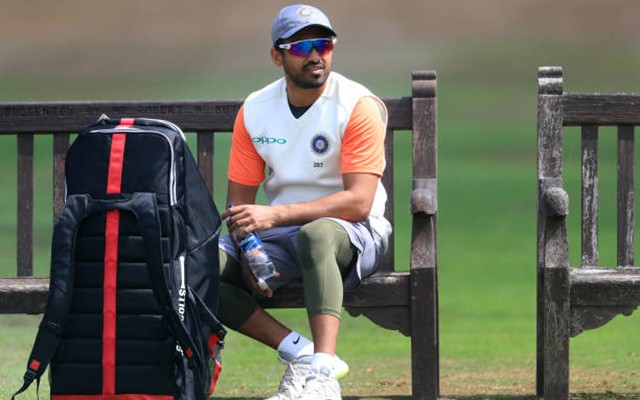 Karun Nair became only the second Indian to hit a triple century in Test cricket, after Virender Sehwag, who achieved this feat twice. Nair scored the triple hundred against England in Chennai in 2016.
Nair, in an interview with Cricbuzz, said that as per India's ex-trainer Shankar Basu, he is the fittest cricketer in the team and not Virat Kohli. After the tour of England in 2018, Nair spent plenty of time with the trainer and therefore he could reach higher fitness levels. However, his official Yo-Yo score isn't made public to the fans.
"I've been spending a lot of time with (Shanker) Basu Sir, our trainer, and Sanjay Bangar sir as well, our batting coach. Obviously a lot of throwdowns and a lot of net sessions. But mainly I have been spending time with Basu Sir. According to him, I am the fittest person in the team right now. I am very proud of that and I just want to keep improving on that," he said.
Post the triple ton in Chennai, the right-hander played a home series against Australia and after ordinary scores in only 4 innings he was dropped from the eleven. He spent the entire England tour on the bench and was subsequently left out of the squad.