5 Amazing coincidences in the IPL history
We never imagined such coincidences in IPL!
Updated - Mar 11, 2020 3:57 pm
16.8K Views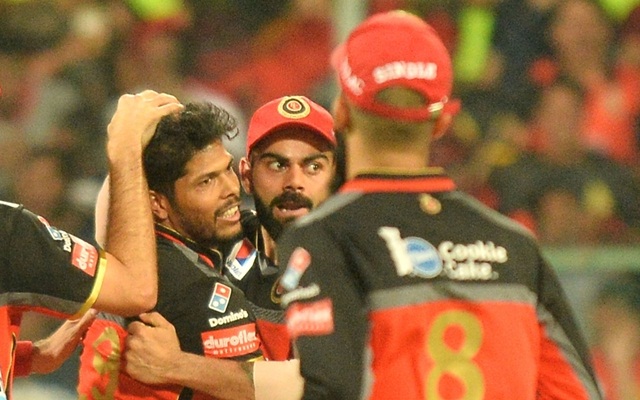 Follow us on Google News
Cricket is a game about miscellaneous events with each game bringing up something different for the spectators. It has masses of unpredictability and legions of factors to make every match unique. Yet, in the century-old game, there have been several matches and statistics tying each other over trivial yet striking coincidences.
Such as the similarities between the first Test match and the Centenary Test match between England and Australia at the MCG, the group stage results of Pakistan in the 1992 World Cup and 2019 World Cup, facts about India's two World Cup triumphs which were 28 years apart or the number of bizarre parallels in the India-Pakistan match in Austral-Asia Cup 1986 and in the Asia Cup 2014- there are countless other coincidences in international cricket.
Even in the IPL, which has been active for the past 12 years has several coincidences to remember. Entering into its 13th season, we can fondle at some uncanny quirks which would amaze everyone.
Here are 5 of such amazing coincidences in IPL history
1. Sachin Tendulkar and Virat Kohli's first IPL tons
Virat Kohli was not only destined to be great he is today, but was also an expected candidate to break Sachin Tendulkar's record; chosen by the master himself. At a celebration event for Tendulkar's 100th hundred, Tendulkar named Kohli along with Rohit as his successors. And Kohli is very adamant to follow Tendulkar, in winning games for his country and also by corresponding him in the stat columns as closely as possible.
There are numerous coincidences between the two greats at international level- from scoring maiden Test ton in their 14th innings to smashing their 58th international century against the same opponent and many more. The sameness of their fate extends to the IPL as well.
This strange similarity revolves around their maiden hundred in the IPL- Kohli against Gujarat Lions in 2016 and Tendulkar against Kochi Tuskers in 2011. Both reached their century on the last ball of their innings and remained not out. Both the maestros were captaining their side and opened the innings. Unfortunately, both ended up on the losing side as the opposition chased the respective targets. Furthermore, both had Brendon McCullum and Ravindra Jadeja in the opposite team, at both times in an orange outfit!
Follow us on Telegram