5 cricketers who are loved and hated equally
Some of these legends of the game were appreciated for their contribution, but not universally.
Updated - Nov 2, 2019 6:24 pm
22.3K Views
It really is difficult to understand how certain sports personalities end up being loved by every single mortal who knows the game. While there were some cricketers like Rahul Dravid, Adam Gilchrist, and Brendon McCullum, the other sporting world had people like Roger Federer, Ronaldinho, David Beckham and various others who ended up earning the love of billions.
Cricket provides ample opportunities for a sportsperson to win the hearts of the supporters, but things don't transpire the way they want most times. That is one of the main reasons why we see only a few players end up doing a Rahul Dravid or an Adam Gilchrist. Pleasing every fan in the world is nearly an impossible job, even for some absolute legends of the game.
Here is a list of some cricketers, who achieved outstanding numbers as players or captains, but a lot of fans found reasons to not love them.
5. Hansie Cronje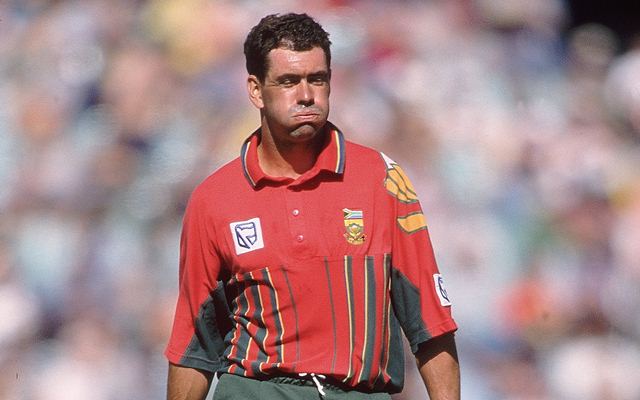 One of South Africa's most beloved sons, one incident changed Hansie Cronje career and his legendary status in the game. The all-rounder did a great job in developing the team as a captain and perhaps built the best side in the post-apartheid period. Yet, a little bit of fate and some bad personal choices ruined what could've turned out to be an astonishing career.
Cronje was a pretty effective bowler and a brilliant batsman in the middle order. He took over the captaincy from Kepler Wessels in 1994 and the rest, as they say, is history. He formed a brilliant pair with coach Bob Woolmer and in his leadership, South Africa won an astounding 99 ODIs in just 138 ODIs.
After accepting his involvement in match-fixing publicly, Cronje was dropped from the South African team and eventually banned. Almost a couple of years later, he passed away in a tragic flight accident, an incident which shocked the whole nation, not to mention the cricketing world. He did leave a mark on the game, but couldn't save it from the rust.