5 cricketers with the same-s*x marriage
They didn't hold themselves back from letting the world know about their sexuality.
Updated - Mar 7, 2019 7:34 pm
62.5K Views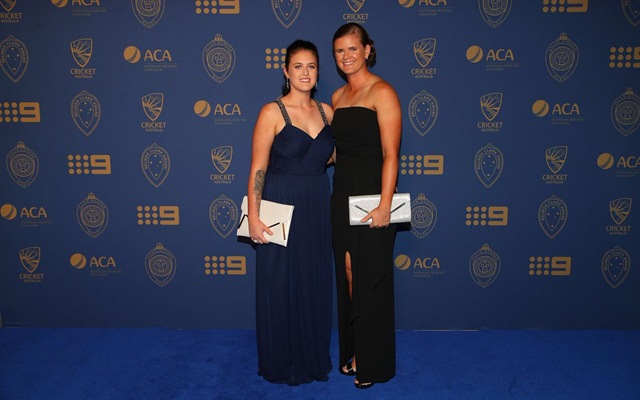 The marriage of two persons of the same sex or gender, when entered into a civil or a religious ceremony is known as same-sex marriage. This practice was initially not accepted by society and there was a vast criticism about it. But as the world is progressing forward, people have become more open-minded and sensitive to other people's feelings. This taboo is now being legally accepted in many countries all over the world.
The LGBTQ communities are fighting hard for their rights and some of the cricketers have led by example in recent times. They didn't hold themselves back from letting the world know about their sexuality. These cricketers married the partner of their choice, even though the same gender, and protested against all the odds and reservations.
Here are five cricketers who were involved in same-sex marriage:
1. Alex Blackwell and Lynsey Askew
Alexandra Joy Blackwell is a former Australian woman's cricketer. Born in New South Wales, Blackwell represented Australia in 251 international games. The vastly experienced campaigner decided to call it quits in February 2017 bringing an end to a 15-year-long career. Alex also captained her country for a brief while.
She came out as a lesbian in 2013 and was only the second cricketer after England's Steven Davies to come out during the playing days. In 2015, she married her girlfriend of eight years Lynsey Askew in England legally. At that point in time, her country didn't accept same-sex marriage.
Their conjugality was recognised in Australia only in 2017. Blackwell believes that sexuality is totally irrelevant and cannot determine how well a person can perform a role. In 2017, Cricket Australia also pledged support for the same-sex marriage along with 15 other sporting bodies in the country.