5 Dark secrets leaked by IPL cheerleaders
Some of these secrets were leaked by the IPL cheerleaders via blogs and it created a huge uproar in the media.
Updated - Oct 12, 2019 7:57 pm
750.4K Views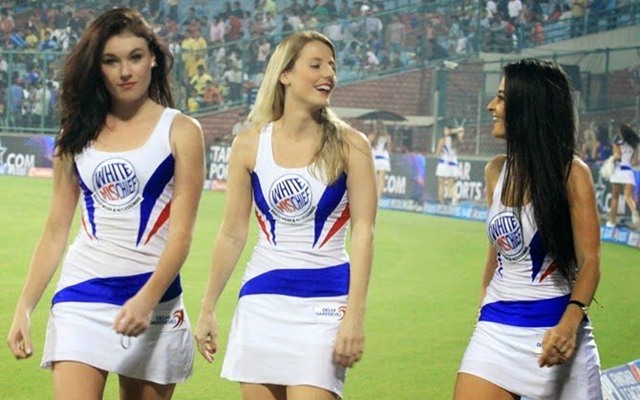 The Indian Premier League is the most celebrated T20 event around the globe. With each passing year, its popularity is increasing exponentially. Here everything is top-notch from world-class players to renowned commentators. Even the IPL cheerleaders who entertain the audience with their special acts should be given their share of the credit. Their combined efforts have played a big role in making this tournament a huge success.
Still, the league has never been short of controversies. Match-fixing scandals, altercations between players and molestation cases have repeatedly shown the ugly side of the tournament. Add to it some shocking revelations by the cheerleaders which have clearly affected the league's reputation. Among them, certain ones have never been discussed in brief and that's why most people are not aware of it.
Here is the list of 5 dark secrets leaked by IPL cheerleaders
1) Racism
Has anybody ever thought why all the IPL cheerleaders are white-skinned girls? You might be thinking that the European and American contingent are better dancers than the Indians. No, it is a false notion and the real reason behind the idea will shock you. It is because the organizers don't want any black person in a cheerleading squad.
In true sense, it is disgusting to hear such words as they are still differentiating a person based on the color of their skin. It is also to do with the mindset of the Indian population which considers white people as the upper class of the society.
According to a report, along with it, some cheerleaders have also stated that the organizers don't want Indian girls to wear skinny outfits which is also a kind of racism. Due to such narrow-minded people, many skillful artists are not getting opportunities to showcase their talent.