5 Instagram live sessions between the cricketers which fans will enjoy in lockdown
Fans want to see more and more live Instagram sessions of some big and exciting cricketers that will help them enjoy their time in quarantine.
Get every cricket updates! Follow us on :
In the ongoing lockdown due to Coronavirus outbreak, the live Instagrams sessions of cricketers are working as an antidote to the cricket fan after cricketing tournaments have come down to a standstill. Even the fans are also getting an opportunity to ask there curious questions to international cricketers.
Earlier, Rohit Sharma, Kevin Pietersen, Yuvraj Singh, Jasprit Bumrah, Suresh Raina, Yuzvendra Chahal and many others interacted with their teammates and overseas players. Surprisingly, the fans also liked the raw conversation between the cricketers that was not at all scripted like media shows.
Now, the fans want to see more and more live Instagram sessions of some big and exciting cricketers that will help them enjoy their time in quarantine. So, we have listed out a few conversations that could probably notch up the excitement of fans if these chats take place in future.
Here's the list:
1. Yuvraj Singh and Kevin Pietersen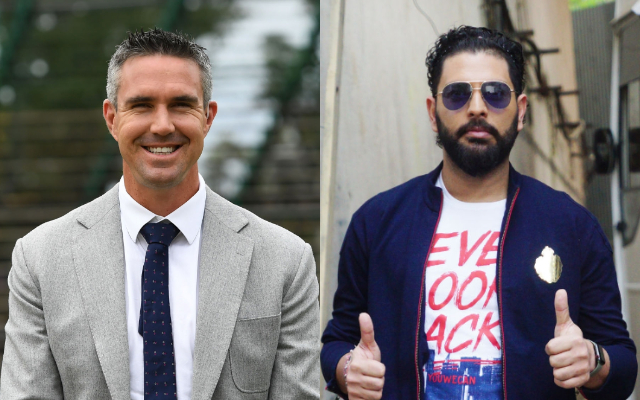 Kevin Pietersen and Yuvraj Singh have bid adieu to international cricket. It is well-known that these two players share a strong rivalry between each other. Also, they are not on very good terms with each other and they quite often get involved in a social media banter as they don't get the chance to face each other on the field.
In 2008, Kevin Pietersen quoted Yuvraj Singh as pie-chucker. Afterwards, Yuvraj took a dig on him and said that he got him out due to which he is just giving an excuse for his failure. Since then, they came face to face against each other on many occasions on and off the field. However, they never missed a moment to take a dig at each other.
So, it will be like a Royal Rumble session if Kevin Pietersen and Yuvraj Singh come face to face in a live Instagram session where there will be no rules and no umpire to stop them from saying whatever they feel about each other. And, fans would surely enjoy that thrilling session.
2. MS Dhoni and Virat Kohli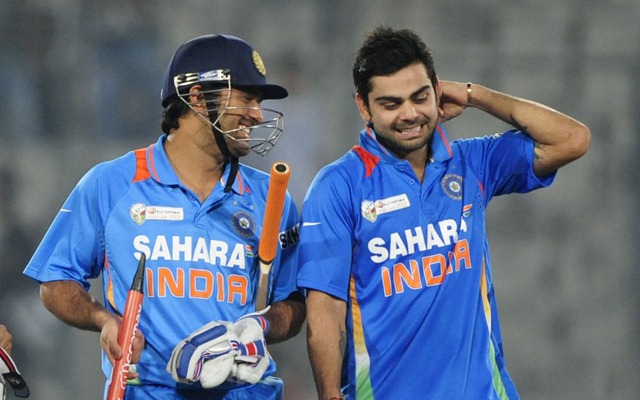 It's been long that fans have seen MS Dhoni and Virat Kohli batting together in a competitive game. The duo was last spotted playing together in 2019 World Cup. But after that, Dhoni took a longer than expected sabbatical due to which fans didn't get the opportunity to watch their favourite player on the field.
But, there is no doubt over the fact that Dhoni and Kohli respect each other a lot. Moreover, they are undoubtedly among the top cricketing names in India. It is often seen that Dhoni and Kohli share a laugh on the field during a match.
So, they can come out on a single screen and share their cricketing experience with the fans. Also, they can open up on some of the funny and hilarious stories that fans are not aware of. This will also help in giving a great experience to the fans who are currently struggling to sit back in their houses during the lockdown.
3. Virat Kohli and AB de Villiers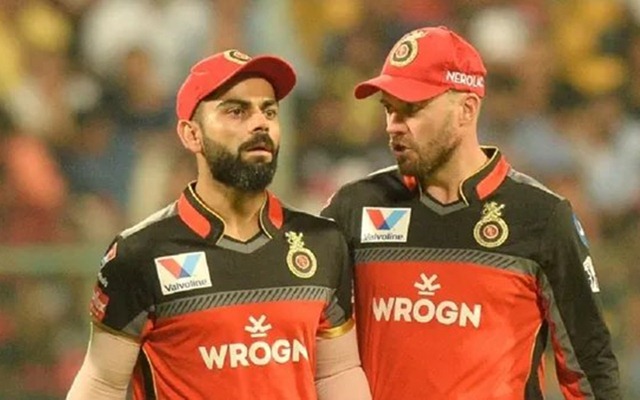 Virat Kohli and AB de Villiers are reckoned as the most exciting batsman on the planet, who dominate the bowlers on the field. Moreover, they play together for Royal Challengers Bangalore in IPL. Since these two players began playing together, their friendship has grown stronger with every season.
In the past on numerous occasions, these two global superstars have been spotted heaping praise for each other in media interactions. Recently, Kohli had also openly said that he likes to bat along AB de Villiers as far as overseas players are concerned.
Interestingly, the fans also like the friendship chemistry between Kohli and AB de Villiers on and off the field. So, there is no reason that the ardent followers of cricket will not like the live Instagram session of Mr. 360 and King Kohli in these alarming conditions. The best part of their live interaction will be that they will get a platform to share their memorable experiences.
4. Murali Vijay and Ellyse Perry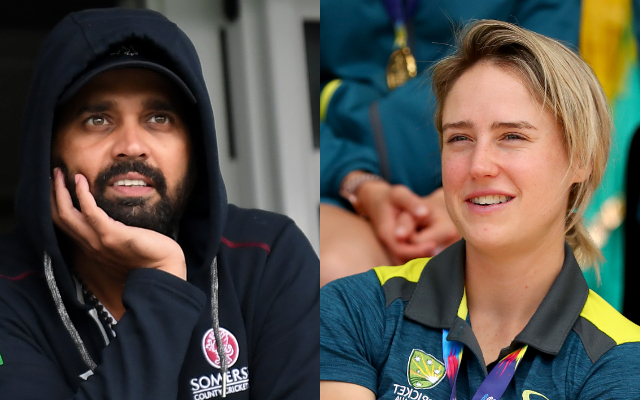 The live Instagram session between Murali Vijay and Ellyse Perry will surely hit the spotlight in the media. And, there is a reason for the same as the Indian cricketer recently revealed that he wants to go on dinner with the beautiful Australian Women's cricketer– Ellyse Perry.
This statement from Vijay hit the headlines in a few moments. He was even trolled for giving such a statement by the netizens on Twitter. The Indian cricketer has expressed his desire but he hasn't got any response from Perry.
The fans are curiously waiting for the response from Perry at the moment. And, what a great moment it is going to be for the fans when these two will come together in a live Instagram session. This will also give a platform to Perry to give her take over the wish of Murali Vijay.
5. Gautam Gambhir and Shahid Afridi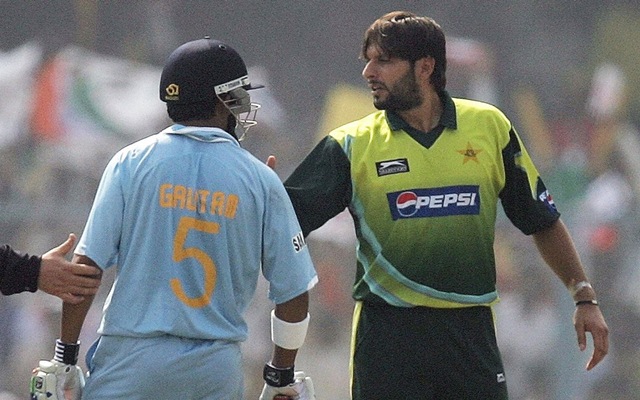 In sports, it is often seen that the players having a rivalry on the field doesn't carry it forward after their retirement. But, there are very fewer players, who carry it forward until their last breath. In cricket, Gautam Gambhir and Shahid Afridi share a strong battle between each other ever after bidding adieu to international cricket.
They both are gems of cricket for their respective countries. But, none of them cares about their stature and they usually come out making scathing remarks on each others ability and opinion in the public domain. Recently, the former Indian opener hit out at Afridi for making remarks on his records in international cricket.
Also, they can be easily spotted in banter on social media by raising voice against each others opinion. So, this might be the perfect time for Gambhir and Afridi to interact with each other in a live Instagram session to resolve all the issues. Moreover, after that, the fans can also figure out which player is wrong between the two.