5 Instances when India were beaten at home in Tests since 2000
The visitors dominated India on these occasions in the last 19 years.
Updated - Oct 15, 2019 8:43 pm
51.3K Views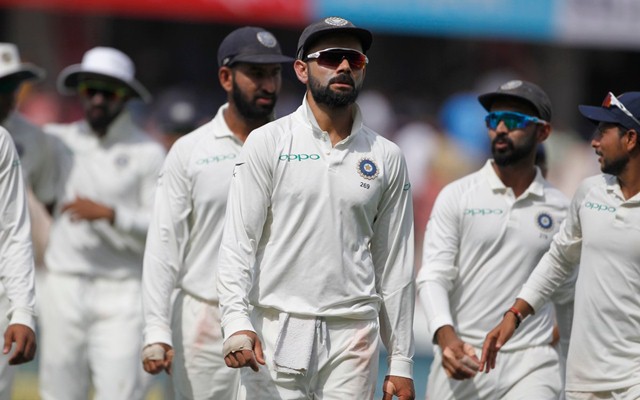 Test cricket challenges you like no other format can. It tests your character, patience, temperament and your ability to adapt to various geographical conditions. Unfortunately, South Africa, as has been the case with many visiting sides in the past, came up short in most of those facets in the ongoing Test series in India.
And, to be fair, India, at home, has always been a mean juggernaut, relentlessly walking past the oppositions at will. If you take the turn of the century [1 Jan 2000] as the reference point, you'd realize that it has taken some pretty special efforts to upstage the Men in Blue in their own conditions.
Since 2000, India has lost just 12 out of 94 home Tests (55 wins in 94 games) that they have played- the lowest for any team. If you take the current decade into context, you can literally count on your fingertips the number of matches India has lost: Four out of 47 games with a W/L ratio of 8.500.
Here we bring you five instances when the visiting teams beat India since 2000:
5. March 2017 – Steve O'Keefe and Smith turn the tables on the hosts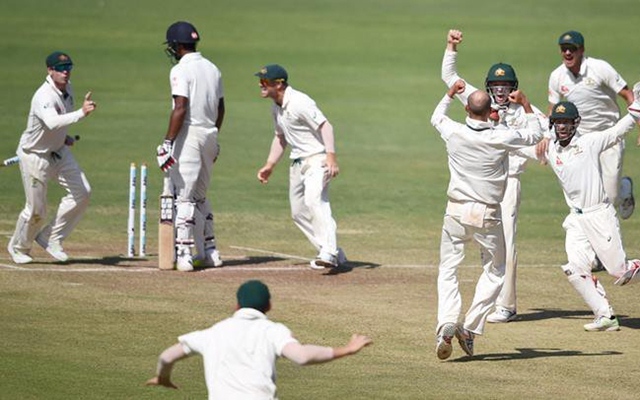 4502 days. Yup! That's the precise number of days, it took Australia to win another Test match on Indian soil since their historic series win back in 2004. Since then, better Australian sides than the one that eventually beat India in Pune came to this country. But almost every time returned (0-2 in 2004, 0-2 in 2010, 0-4 in 2013) with their tails firmly between their legs.
Things weren't looking too good either leading into the 2017 tour. They had been thumped at home by South Africa, one that had led to a complete overhaul of their side. India, on the other hand, was on a rampage, crushing every side that visited their shores. The Kiwis were brushed aside 3-0, England-even worse- 4-0, despite having won four of the five tosses.
An unlikely hero emerged in Pune
But, as they say, this is a game of glorious uncertainties. Every time you get ahead of yourself, it comes back to bite you where you hate it the most! India was certainly bitten by their own bug when they dished out an underprepared dust bowl masquerading as a Test match pitch. 
On a snakepit of a track at Pune, Steve O'Keefe turned out to be the unlikely hero. He spun a web around the Indian batters, claiming 12 wickets (6-35 & 6-35) in the match, while the other Steve- Yep! Steve Smith played one of the greatest knocks notching up a second-innings century. India could only muster 212 runs across both the innings as they went down by a massive 333 runs. It still remains their last defeat in the format at home speaks volumes about the magnanimity of that win.