5 instances when Rohit Sharma lost his temper on the field
Incidents where Rohit Sharma lost cool on the field.
Updated - Apr 29, 2021 1:18 pm
114.1K Views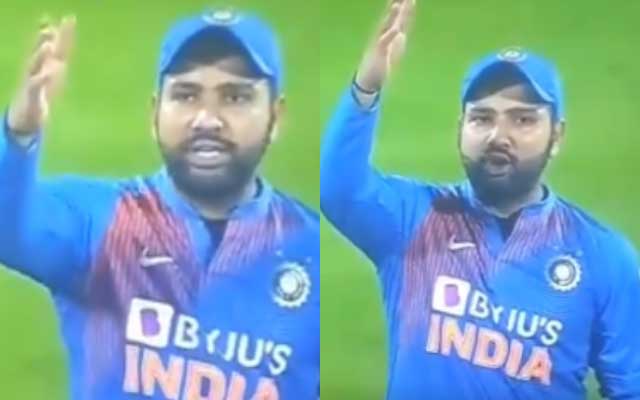 Rohit Sharma is one of the greatest players of the current era. He has been absolutely fantastic for the last eight to nine years and has emerged as India's second-best batsman after Virat Kohli. After Rohit was asked to open in 2013, he has never looked back since then.
Popularly known as the "Hitman", Rohit has managed to grab a massive fan following because of his exploits in international cricket as well as the IPL. People love him for his batting as well as his performance on the field. However, like every other cricketer, he too has his flaws.
There have been instances where The Mumbai batsman has lost his calm on the field. This might shock a few but Rohit has lost his temper on the pitch several times.
Incidents where Rohit Sharma lost cool on the field
1) Rohit Sharma getting angry at Mustafizur Rahman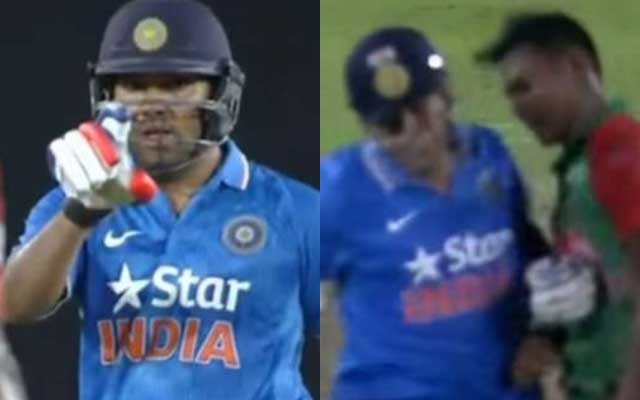 This occurred way back in 2015. India were playing their first series since the 2015 World Cup and it was an ODI series against Bangladesh. In the first ODI between the two sides, Rohit Sharma lost his calm and got angry at Mustafizur Rahman.
The Bangladesh seamer made his debut in that match and had a collision with Rohit Sharma. The Indian opener seemingly wasn't happy with it and warned Mustafizur not to do it again. A few words were exchanged as well. Turns out Rohit wasn't the only one who collided with Mustafizur as even the then Indian skipper MS Dhoni had a nasty collision with Mustafizur.
Suresh Raina even spoke about it "It would have been disturbing had one of our batsmen got run-out because of that," Raina told www.bcci.tv. "He collided with Rohit (Sharma) and then MS Dhoni. Anyone could have been seriously hurt." Mustafizur went on to pick a fifer and Bangladesh went on to win that match as well as the ODI series.