5 IPL players who were banned for weird reasons
These players ended up doing some weird things to get banned in the IPL.
Updated - Mar 5, 2020 6:44 pm
196.6K Views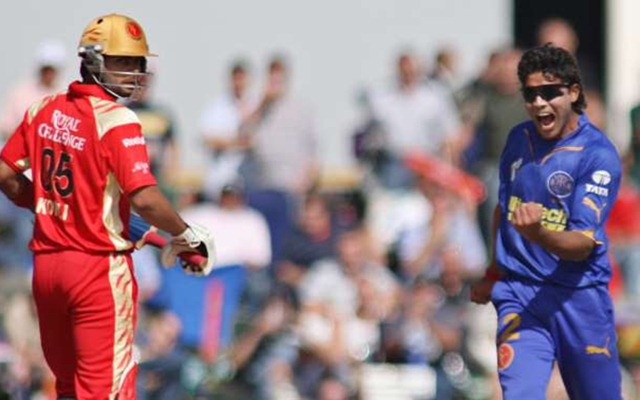 The Indian Premier League (IPL) has been a platform for many young players to showcase their skills and talents. It has also been the place for one last hurrah for stars who are in the fag end of their careers but still have some mileage in them.
The tournament has seen its share of controversy and suspensions in which players have been banned or suspended for one reason or another. All of the Pakistani players have been disallowed from participating in the league in the aftermath of the 2008 terrorist attacks in Mumbai. In another example, David Warner and Steve Smith were banned from playing in IPL 2018, as they were suspended for a year by Cricket Australia for their involvement in the infamous sandpaper gate.
Therefore, we today present five more instances of players being banned or suspended for weird reasons in the Indian Premier League during its history.
1. Luke Pomersbach
Australia's Luke Pomersbach was playing for Royal Challengers Bangalore during the IPL 2012 and had a decent enough outing for them in the previous year's edition as well. He had earlier appeared for Kings XI Punjab in 2008 and 2009 IPL seasons. The left-handed batsman played 17 matches and made 302 runs with one score of over fifty with a strike rate of 122.76.
However, things came to a standstill in 2012, when Pomersbach was arrested by Delhi Police after being accused by a woman of molestation and assault on her and her fiancé. A US national had filed a case on Pomersbach for assaulting the two in their hotel room and was detained by police. He was released on bail but had to surrender his passport.
RCB and IPL decided to suspend him for the remainder of the season. Pomersbach made one more appearance in IPL, for KXIP in 2013 and after which he disappeared from the cricket scene. Recently it was revealed that the cricketer was homeless and living in a car while facing charges of theft in Perth.