5 IPL scenarios for teams and players in 2025
Mumbai's success and Dhoni's tips just never fade away.
Updated - May 22, 2019 6:33 pm
10.8K Views

Background story – Using Tony Stark's time-travelling formula, a Crictracker writer went forward in time to 2025 and came back. While he noticed some things were very different in the future, he noticed not a lot of things have changed in the IPL. He shared what happens after the 18th edition of the competition in 2025. This is what he had to say:
Times are about to change significantly for a lot of people, but not for some of these players and the IPL franchises. It felt like Chris Gayle's time is up in cricket as he once again went unsold in the 2025 auction. He was roped into Royal Challengers Bangalore but didn't have a great time with his former franchise.
Captain Shubman Gill and vice-captain Nitish Rana decided to use the RTM card yet again for Piyush Chawla. They said to the press after the 2025 auction, "Breathing is so difficult without him (Piyush) in the team,". Sunrisers Hyderabad continued to struggle without their former cricketer Rashid Khan, who took early retirement three years back in 2022 while he was aged 23. Wondering why his body behaved like a 45-year-old, strange!
Among all the things that happened in the future, the following five things stood out as the best.
1. RCB management come together to discuss their auction targets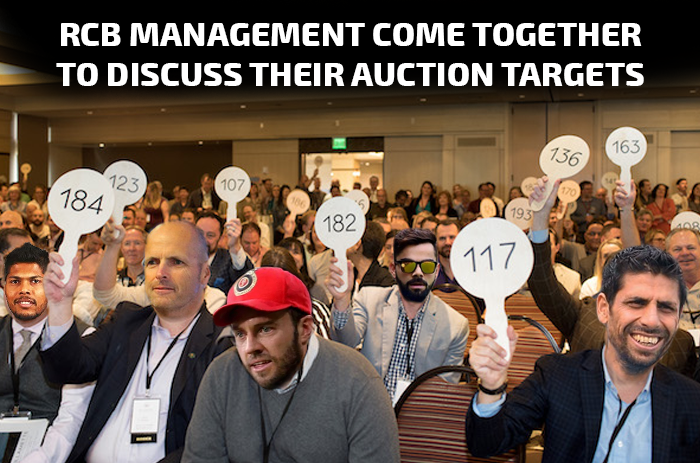 Ashish Nehra – the RCB head coach, bowling coach, fielding expert, team director, president and chairman of auction targeting, sat down with skipper Virat Kohli and some other dignitaries to discuss the auction targets for 2026, having "Won the hearts in 2025, but finished 7th".
Nehra ji clearly suggested that RCB needs more batsmen despite having Shimron Hetmyer, AB de Villiers and <two other world class players>. Nehra ji also had a video chat with Umesh Yadav and Mohammed Siraj, asking them to not leave the club. A pay hike has also been awarded to them after registering a career-best season economy of 12.25 and 13.43).
Virat Kohli agreed with the auction targets and said they have to remove some of the bowlers to get world class batsmen. Once again they will be heading into the auction to buy three good batsmen as they have a perfect strategy for next season. They will score 230+ and pray for Umesh and Siraj to help the team win by 5 or 10 runs. Didn't have the courage to see what happens in 2026, maybe another time for that.
Follow us on Telegram