5 IPL teams and their EPL equivalents
These teams have fared similarly in IPL and EPL over the years.
Updated - Oct 16, 2020 5:50 pm
31.2K Views
In this century the most significant transformation in the game of cricket has to be the emergence of the T20s. The players and the spectators have adapted to this form" like a fish takes to water". Within a decade the slam-bang cricket has changed the landscape of the gentleman's game, and its aura has spread to all parts of the world. Nowadays every cricketing nation has a domestic T20 league of their own, and IPL is one of them which emanated from the cricket loving country, India.
The Indian Premier League joined the T20 bandwagon in 2008, and now it has become an industry that constantly churns out quality cricketers. IPL has brought a revolution in Indian cricket, as more players are getting opportunities and reasonable income by playing their favourite sports. The league has provided the platform to talents to achieve their dreams, and that's why it is very similar to EPL, English Premier League as it has produced some iconic footballers. Having a close look at the teams of both the leagues one can find similarities between the sides.
Here are the 5 EPL teams which are equivalent to the IPL sides :
1. Mumbai Indians – Manchester United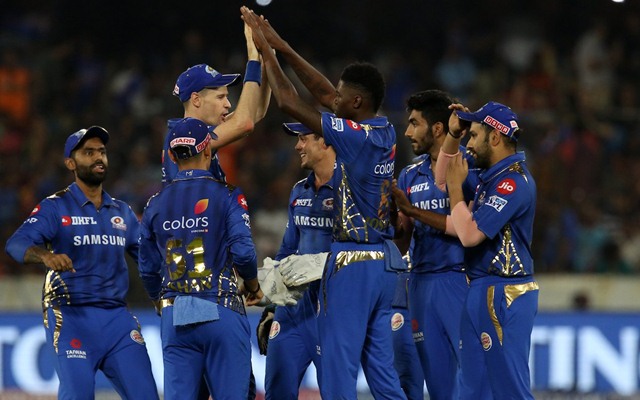 Mumbai Indians is one the most successful sides in IPL history, as they have won 4 titles in 12 years. The team from the western coast of India always thrives in pressure situations and produces thrilling ties. Mumbai Indians have a crazy fan following, and the team is also known as MI Paltan. In every IPL auction, it is the only team that goes after the hottest commodity in the International circuit, and that's why they are similar to the EPL team Manchester United.
The team from Old Trafford is one of the most charismatic football clubs in the world, and they are the most successful team in EPL with 13 titles. Manchester United are nicknamed as Red Devils. Like MI, United are also slow starters and a couple of times they have won the championship after a dreadful start to their campaign. In the past, some of the football greats have been a part of Manchester United and similarly, Mumbai Indians have also been home to some of the legends of the game.