5 Most controversial cricket matches
Updated - Aug 23, 2016 3:16 pm
160 Views
5 Most controversial cricket matches: A sport like cricket which has this sub-title of being the gentleman's game would like to be referred and regarded for all the reasons that glorify and portray its positive sides. But there have been controversial incidents, significant enough to affect the course of the match and that prompts us to compile this list of the most controversial matches.
Here are the 5 Most controversial cricket matches:

1. India vs Sri Lanka Semi-final, 1996 Cricket World Cup: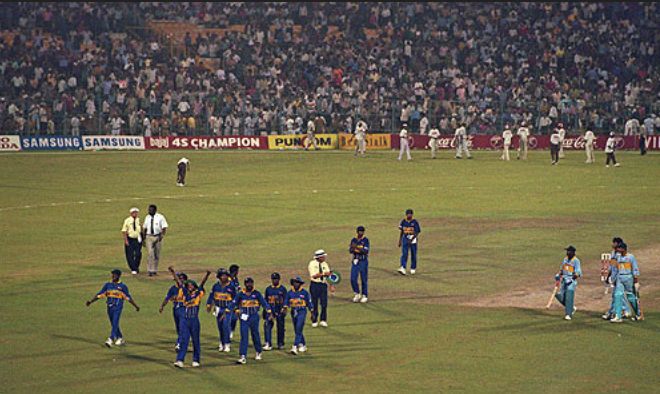 Chasing 252 runs in the semi-final of world cup 1996, India collapsed to 120 for 8, succumbing to pressure. Defeat looked imminent; India lost 7 wickets in a matter of 22 runs. The wretched show of batting by the Indian batsmen set the public on fire. The angry spectators started throwing water bottles on the ground and set things ablaze in the stands. Match referee Clive Lloyd halted the match for 15 minutes and later tried to resume the match under tight security, but his effort went in vain as the spectators were in no mood to calm down. And as a result, the play could not resume and the match was eventually awarded to Sri Lanka.