5 most under-utilised cricketers in IPL history
For all their talent, these cricketers never got enough support from their franchises.
Updated - Sep 5, 2020 4:56 pm
26.9K Views
In its 12-year journey, the Indian Premier League (IPL) has unearthed various cricketing talents. It has been a platform for most of the budding cricketers across the globe. Such has been its aura that players, coming through the league, are considered ready for international challenges.
However, such stiff competition also means that only a few individuals will get continuous opportunities while others have to wait for their chances patiently. For instance, sometimes even the established players will also have to warm the benches. It is mostly because of the baffling selection policies or the 4 overseas player rule.
In the league's history, there are players who have not played as many IPL games as they would have liked because of the above constraints. These players can be categorized as the most under-utilized players. For all their talent, these cricketers never got enough support from their franchises.
Here is the list of 5 most under-utilised cricketers in IPL history :
1) Eoin Morgan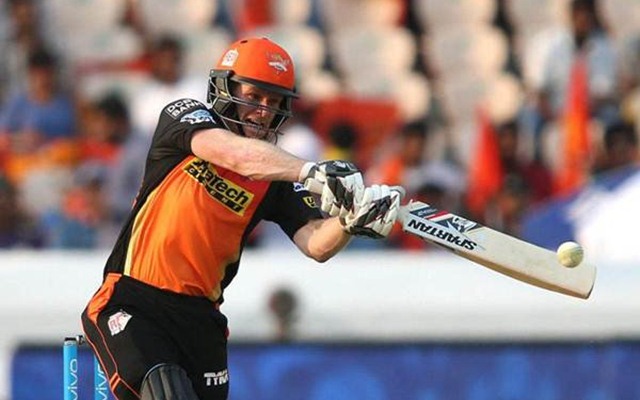 The English cricket fans will always be indebted to their white-ball messiah, Eoin Morgan. Simply because of his significant contributions in transforming the country's cricketing culture. He has shaped the best limited-overs side the Brits have ever seen. As if that is not enough, he has led them to the most coveted trophy of this game, the ODI World Cup.
For all the praises he has received for his leadership, Morgan- the batsman- has hardly been discussed. The southpaw has an excellent track record. Especially in T20Is, where he has been the pivot of England's middle-order for the last 10 years. In his 92 outings, he has amassed over 2,200 runs, including 11 half-centuries. Half of those runs have come while batting at No.5, a position considered to be the most difficult in T20s.
That's the reason why he has been a hot commodity in all the T20 leagues around the world. Except for IPL, where Morgan hasn't proved his mettle till now. It doesn't mean that he hasn't showcased his white-ball skills in the league. He has played 52 games but has been inconsistent in the limited opportunities he got.
But to be fair to him, Morgan has not been utilised wisely. Franchises like Punjab and Bangalore didn't give him enough time to settle in the side. Besides, they also didn't consider using his captaincy skills, which have been a problem for both the above teams. So now, it is up to Kolkata Knight Riders to use him as a player rather than only a batsman in the 2020 IPL.