5 Players who didn't get a single game in IPL 2021 but might go for big bucks in mega auction
Several skilled players couldn't make a cut in the XI of the team in IPL 2021.
Updated - Nov 24, 2021 2:12 pm
172K Views
Follow us on Google News
Many local Indian talents have emerged from the Indian Premier League (IPL). The grooming and nourishment provided to these players are second to none. They have the opportunity to share dressing rooms with the legends of the game and pick their brains. As a result of having so many options, the Indian team's talent pool grows and improves.
There have been numerous deserving players who have been denied a game due to team combination or the presence of a more number of star players. They have mostly been warming the bench and failed to get even a single game in IPL 2021. With the IPL expanding in its 2022 edition with the addition of two new teams, Ahmedabad and Lucknow, they may have an opportunity to earn big bucks in the Mega Auction. Here are-
Players who didn't play in IPL 2021 but might fetch a lot of money at the mega auction
1. Mitchell Santner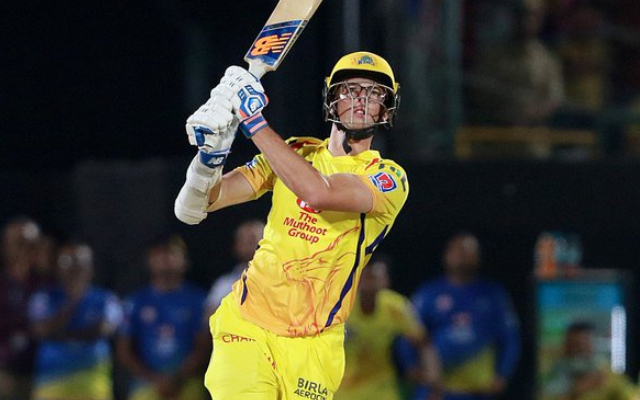 In IPL 2021, the New Zealander warmed the benches for the Chennai Super Kings. Santner, a very effective lower-order batter, and an excellent slow left-arm bowler can be an excellent all-round buy in the Mega Auction. Santner was sidelined and carried drinks throughout the IPL due to the presence of Moeen Ali and Ravindra Jadeja in the CSK team.
Santner is a very economical bowler. He has a career economy of just 7.11 in T20 cricket. He can do the job of choking the opposition in the middle overs. He is very accurate in his line and lengths and bowls into the stumps. Also, he has a number of variations up his sleeve with arm ball and carrom ball. He constantly changes the speeds and keeps the ball really flat and doesn't give much width which makes it extremely difficult for batters to hit.
Santner is also an able lower-order batter. He can do the finishing job for the team efficiently. He has the power to hit humongous sixes in the death. Overall, he is an excellent package to have as an all-rounder for the teams in the future.
Follow us on Telegram