5 Reasons why India start as favourites in the Test series
Updated - Oct 31, 2015 12:28 pm
51 Views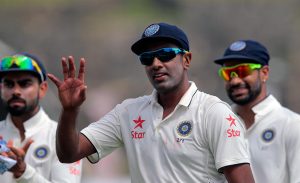 5 Reasons why India start as favourites in the Test series: The proposition might seem just a figment of imagination and wild fantasy to some, but keep your opinions intact. We will have the judgement once the piece concludes. South Africa are on an understandable high after routing their counterparts in both the shorter versions and quite comprehensively at that. They have outclassed India in all three departments and highlighted their troubles even in home conditions. And while India have been clobbered from all quarters, media and fans alike, the South African effort hasn't gone unnoticed. The red ball fixtures though promise to be different. Starters are never the indicator of the main course and India are a much better Test outfit especially under the dynamic Virat Kohli. Here are
5 Reasons why India start as favourites in the Test series:
1. Lack of experience in South African batting:
Apart from Hashim Amla and AB de Villiers the Test line-up of the Proteas lacks quality experience. The last time they toured the country they had prolific performers like Smith and Kallis who they will miss to the hilt. This is where the hosts could capitalize and cash in. R Ashwin and Amit Mishra will present serious challenges to guys like Temba Bavuma and Dean Elgar and a collapse could mean more pressure on Amla and AB. The turning cherry makes you do silly things and it won't be a surprise if they buckle under pressure. JP Duminy is also likely to sit out and his IPL experience could have come in handy. Indian tweakers have plenty of idea of the tracks and the tourists have their task cut out.
2. The Pitches:
Only one of the tracks in the series had some Indian colour to it and that was Chennai. And we saw how the tourists danced to the tunes of Mishra and Bhajji. That was only an indicator. Taking no credit away from the Proteas the ODI tracks just nullified the home advantage every side is entitled too. Wear and tear and crumbling are as synonymous to Indian tracks as pace and bounce are to South African pitches. If India gets a big first innings total, the visitors will be playing catch up. And people like Steyn and Morkel won't get that juice howsoever hard they might try. While reverse swing will be the threat, Indian batsmen are no novices and pretty aware of what to expect.
3. India high on confidence after Sri Lanka victory:
Virat Kohli showed what his captaincy tenure promises. Zeal, character, fight and coming back from behind. Far better Indian sides had gone to the island nation and returned empty-handed. But this outfit, outfoxed the Lankans even after conceding a series lead in Galle. And the win didn't come easy. Inspired spells from Ishant Sharma and lower order heroics from Mishra and Rohit Sharma played crucial parts. Triumphs like those spur you for greater things and India will be confident of getting past the Proteas over the 4 Tests. And as we have realized ODI encounters are no giveaways for the Test prospects (2015 Ashes and the following ODI series being a classic example), Team India will be on top in the betting sheets.
4. Lack of South African spin resources:
Imran Tahir is a great limited overs bowler, and probably the best right now (being number one in ICC rankings) but 5-day format is a different ball game. Your natural skills – like turn and drift come into demand and sadly Tahir lacks on this front. His strength lies in batsmen going for the attack while the leggie delivers his variations. But people like Vijay, Pujara and Rahane eat and drink spin bowling in their daily routines. Tahir's partner Simon Harmer has shown plenty of promise but is likely to be taken to task straightaway by the Indians and we doubt whether he has the belly to return from those bruises. Compare this to India's spin prowess and the gap is aptly highlighted.
5. The R Ashwin factor:
Ignoring the series when England secured a historic win on Indian soil in 2012, Ravichandran Ashwin has been a India's go-to man whenever visiting teams arrive here. And this will be the first time South Africa would face him in a Test series in India. His absence was one of the major reasons for the Indian sorry show in the ODIs and AB de Villiers was candid enough to admit that. He is back to full fitness now and 21 wickets in the 3 Tests in Sri Lanka are not good signs for the visitors. Since the time he has started focusing more on his off spinners, the ace Indian tweaker is a bigger threat. And there will be a lot of assistance for him on these docile tracks which makes him the overwhelming trump card for India.