5 Reasons why you should be excited about the India-England ODI series
Updated - Jan 13, 2017 6:11 pm
101 Views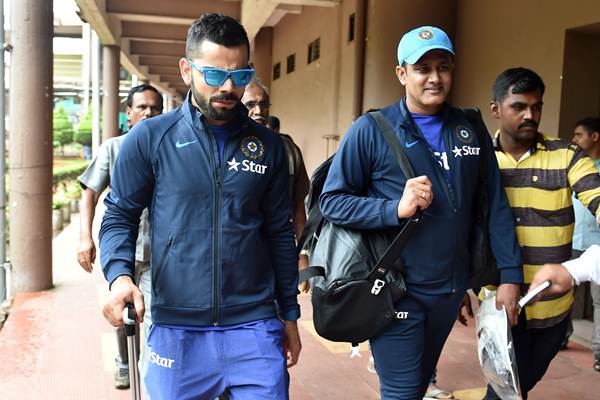 Follow us on Google News
Amidst all the turmoil that surrounds BCCI and the emotional roller-coaster ride that Indian cricket is going through after MS Dhoni's decision to step down as limited-overs captain, a cricket fan must be looking to break away from all that and take respite in a good game. Despite every reason there is for the excitement to diminish, this series looks promising because one has to admit that it will be a good fight between two teams that have bittersweet history and an underlying rivalry that has only gotten more interesting with time.
The fact that India is about to step in without the best captain India had is both sad and intriguing, making it a series to look forward to. The last bilateral ODI series between India and England was a 5-match one in 2014, at England. India had sealed the series 3-1. India has had an upper hand over England in ODIs since 2011 as records suggest that they have won all three ODI series, at home and away, but it is for us to see if that can continue with so many changes.
The previous series in 2014 saw Suresh Raina in great form as he bagged the Player of the series award. Ajinkya Rahane and Joe Root were the highest run getters for their teams with 192 runs and 163 runs respectively. As India heads towards the 3-match ODI series with a hangover from a long stint of successful Test cricket, here are five reasons to be excited about the upcoming IND v ENG ODI series:
1. Dhoni – unassailable wicketkeeper-batsman
Dhoni's future remains uncertain at the moment, but he's likely to step into the game after two and a half months in this series. A lot will change when he steps in as a batsman without the responsibility of captaining but the mere thought of looking at Dhoni freely hitting all across the ground is a constant joy. Virat Kohli is set to take charge as captain following the footsteps of Dhoni.
Since 2016 has not been the best of years for Dhoni, who scored 278 runs in 13 ODIs engulfed with speculation and criticism of his captaincy at various instances. But looks fitter and more athletic, faster between the wickets and has continued to stun us behind the stumps, this speaks volumes about how he is willing to take things a notch higher and probably justify this bold decision with some hard hitting up the order. We've seen Captain Cool and now we'll see more of him as Dhoni, the unassailable wicketkeeper batsman.
Follow us on Telegram