5 Times when cricketers were punished for their social media activity
Cricketers that faced heat after their controversial posts on social media.
Updated - Mar 3, 2021 11:49 am
14.9K Views
Social media has now become an integral part of our life. Taking a look at social media feed has now become a daily routine for almost every individual. It has become next to impossible for us to lead our lives without various social media apps such as Twitter, Instagram, Facebook, Snapchat etc.
The same goes with cricketers, despite being famous they too use social media. Their social media activities are often monitored by fans and authorities. This is one of the major reasons why cricketers have to always think twice before posting anything on any of their social media accounts.
There have been several incidents where emotions have managed to get the better of cricketers, due to which they have said something controversial on social media. There have been few incidents where such cricketers have been punished for their social media activity.
5 Times when cricketers were punished for their social media activity
1) Rory Burns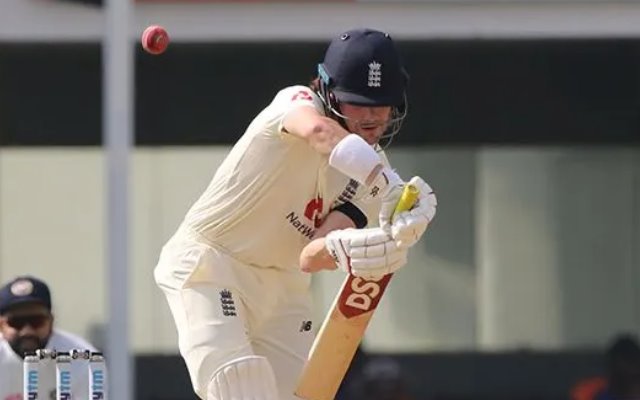 This is one of the most recent cases. English opener Rory Burns hasn't really been having the best of times in India, neither has his team. England's performance in the recently concluded third Test against India resulted in an ugly spat between him and England Women spinner Alex Hartley on Twitter.
Burns had hit back at Alex Hartley on Twitter after the latter had taken a dig at the national men's team for getting over with the Motera Test within two days. "Nice of the England boys to get this test match finished just before England Women play tonight," Hartley had written on Twitter with four clapping emojis. She had also advertised that the women's side were preparing for their second ODI against New Zealand in the same post.
Not taking kindly to her remarks, Burns had posted, "Very disappointing attitude considering all the boys do to support the Women's game." The tweet was subsequently deleted. England then decided to give opener Rory Burns a reprimand for this tweet, which he posted after their humiliating defeat in the third Test against India in Ahmedabad.
Talking about this incident, England head coach Chris Silverwood said, "It's not for me to judge on that one. That will be dealt with back in England, obviously. For me, I don't worry about things like that. I've got more on my plate this end to worry about. That's what I'll be encouraging the boys to do as well: keep their head in what's happening here."