5 Times when India cricketers were racially abused
Indian players have been at the receiving end of racism slur on quite a few occasions.
Updated - Jan 10, 2021 11:50 am
18.8K Views
Among the international teams, Australia is home to multiple iconic cricketing stadiums and matches. The iconic Boxing Day Test matches and the New Year Tests attract millions of viewers worldwide. As the country's summer gets underway, the fans come in to cheer for their country. However, the Indian players have had to face racial abuse at some point in their time.
A social evil like racial abuse has no room in a sport like cricket. As we move towards friendly spirit amongst the players through popular T20 leagues, these abuses act as a severe blow to the relations between the boards. The vulgar fans abuse the players personally and this leaves a bad impression of a venue and a country on the visiting players' minds.
Speaking of Cricket Australia, they have to launch an investigation into the recent complaints of racial abuses faced by Mohammed Siraj and Jasprit Bumrah. Playing in this pandemic season has never been easy and the players have sacrificed many things to represent their country in these difficult times. As the frontline Indian bowlers face racial abuse, it is time to open up the books to look into the past incidents when the visiting players had to face the heat.
Have a look at 5 times when Indian cricketers were racially abused:
5. Cheteshwar Pujara facing racial abuse during his Yorkshire Stint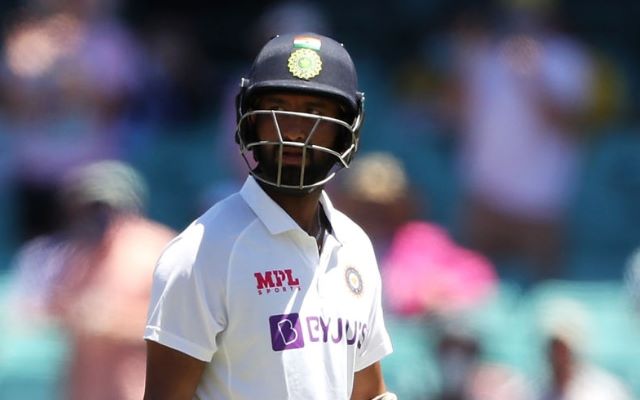 Cheteshwar Pujara is one of the few batsmen who are solely dedicated to Test cricket. With an outstanding Test record, he is one of the premier Indian batsmen in the toughest format of the game. His sheer determination and patience are some of the factors that make him the most vital member of the Test squad. During the T20 season in India, Pujara looks to enhance his batting skills and therefore devotes his time to County Cricket.
Unfortunately, the English county side Yorkshire found itself in the center of racism issue as former international player Tino Best and Pakistan's Rana Naved ul-Hasan opened up about the racism that persists in county cricket. According to them, the Englishmen called every colored person "Steve". Even though many players have cited that they called Pujara as Steve because of pronunciation issues, the above statement opens up the harsh reality the players have to face.
Adding on, an off-spinner who left Yorkshire in 2018, stated that he had been close to committing suicide after what he had experienced. The overseas Asian players are bullied and targeted because of their race and identity. For a cricket-loving nation like England, this puts up a big question mark on their ethics. As county cricket is home to multiple aspiring crickets, the English cricket board should look forward to preventing racial abuse at the county stage.