5 Times when Rahul Dravid lost his cool
Even The Wall has shown signs of crumbling.
Updated - Apr 11, 2020 4:18 pm
36.8K Views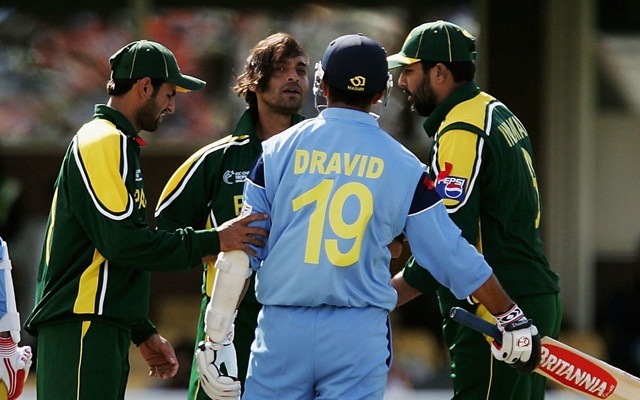 Follow us on Telegram
Rahul Dravid, popularly known as The Wall, is known to be an epitome of grit and perseverance. He showed an immense level of patience and hardly got tangled into unwanted controversies. Quite often the bowlers tempted him to play the ambitious strokes, but Dravid kept himself way from greed.
The kind of game he possessed, he managed to wear a bowler down to virtual submission. He mostly depended on textbook stroke-play to score his runs and always resorted to calculative strokes. Despite not having the audacious strokes up his sleeves, he found ways to get the scoreboard times.
But at times, Dravid showed some signs of fragility, albeit he didn't go overboard any of the times. The pent-up emotions showed in his actions, making many people raise their eyebrows.
In the article, let's take a look at five times when Rahul Dravid couldn't hold on to his emotions: –
1. Dravid's tussle with Mitchell Johnson in 2013 IPL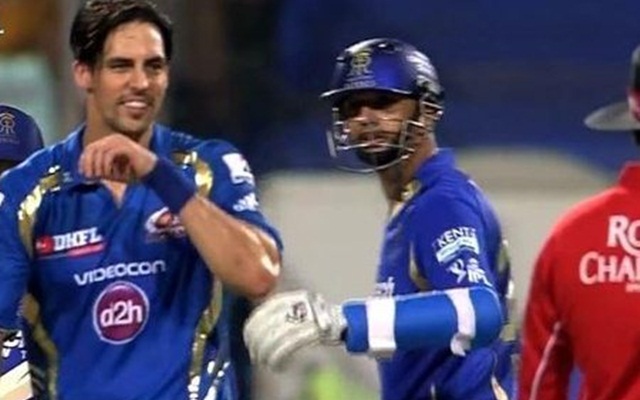 Mitchell Johnson is a kind of character, who's always at the batsman. The speedster, apart from spewing venom with the ball, doesn't miss out on sending verbal volleys down the other end. The former Australian fast bowler once engaged in an altercation with Dravid in the 2013 edition of the Indian Premier League.
The incident panned out in the Qualifier 2 at the Eden Gardens in Kolkata. In the fourth ball of the match's third over, Dravid drove Johnson through mid-off for a boundary. The pacer then said a word or two to the Rajasthan Royals' skipper.
Dravid got charged up and flicked Johnson for a four in the very next ball. It was then that Rahul went up to Johnson, asking 'you want to say something?' Dravid eventually scored 43 runs, but Mumbai won by four wickets.
Follow us on Google News