5 Top captains who failed to win big tournaments
There are some skippers, who did well as a player for the team but failed as a captain to win the important events
Updated - Apr 9, 2020 1:21 pm
4K Views
Cricket is a team sport in which the skipper plays an important role. In the long history of gentleman's game, many leaders came, played and retired. Some led their side from the front and ended up winning big tournaments organized by ICC. Meanwhile, there were some skippers, who did well as a player for the team but failed as a captain to win the important events like the T20 World Cup, ICC Champions Trophy and 50-overs World Cup.
There are captains like MS Dhoni, Ricky Ponting, Michael Clarke, Imran Khan, who were known for their decision-making as a captain. Moreover, the aforementioned have at least made their side win an ICC tournament under their leadership. There are several examples available when cricket fans go through the history of cricket
Meanwhile, there were certain skippers that earned the reputation of a world-class captain in international cricket. However, they failed in winning big tournaments. So, let's list out the top five captains who never won big cricketing events throughout their career until now.
Here are five captains who failed to win big tournaments:
1. Sourav Ganguly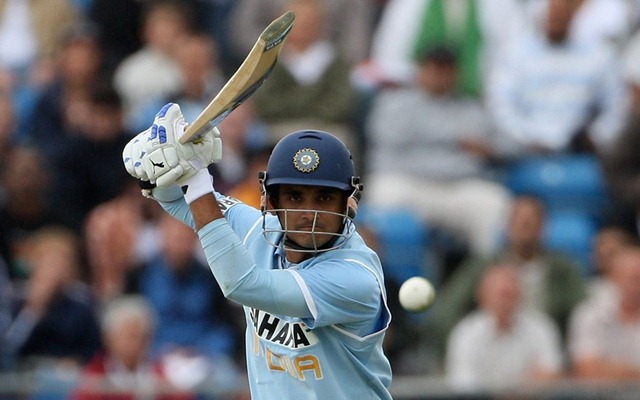 Sourav Ganguly, the former Indian skipper took the charge of Team India in his hands when they were going through a dark phase. It took some time for him as a skipper to lift his national team on emotional as well as moral grounds. But, he did an amazing job as Team India's skipper and injected positive aggression in his players.
Under the captaincy of Sourav Ganguly, Team India reached the finals of 2002 Champions Trophy. They had a big chance of winning the tournament. But rain played a significant role in the final due to which India and Sri Lanka were declared co-champions. And, the dream of Ganguly winning the final of an ICC tournament shattered.
In the very next year, he led India in the World Cup and the national team was playing at its best in that year. They were looked upon as the prime contenders to win the mega event. Interestingly, they performed like champions and reached all the way to finals after winning all their league games.
But in the end, Team India lost to Australia by a big margin. The fans will be surprised to know the fact that Ganguly, who is regarded as one of the best Indian skippers never won an ICC tournament. His winning percentage as a skipper was 53.52, which is quite great in international cricket.