5 ways in which South Africa can start building up for World T20 2016
Updated - Oct 1, 2015 12:08 pm
61 Views
5 ways in which South Africa can start building up for World T20 2016: The showdown Gandhi-Mandela series is about to rock India as it commences from October 2. The T20I series will include as many as 3 matches which mean for the first time India will be playing a full-fledged T20 international series. For the visitors, the series presents a mouth-watering chance to start building up for the World T20 2016 which will be played in India. The T20 WC will present the African side with the opportunity to once again give a shot at the World Cup title.
The Proteas have made many attempts to win the World Cup trophy in 50 overs as well as 20 overs cricket, but they have been unsuccessful in all the attempts. But recently in the World Cup 2015, they won their first knock-out match though they got defeated in the Semi-Finals. Now they would look to finally end their World Cup drought.
Today, let's have a look at 5 ways in which South Africa can start building up for World T20 2016:
1. Jelling together as a unit: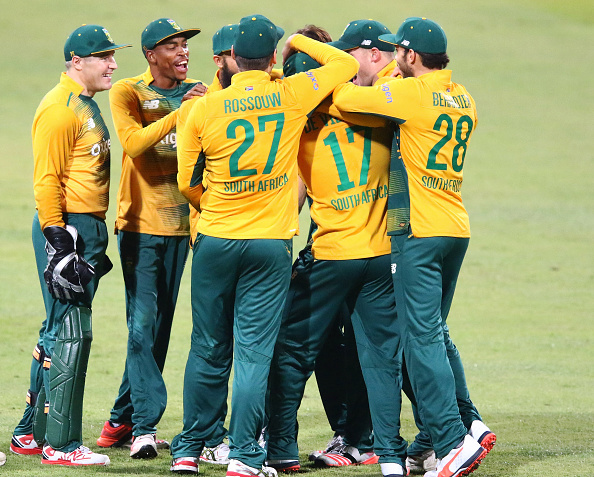 Follow us on Telegram
In any sport this saying holds utmost significance 'Talent wins games but teamwork wins championships, the South African's would look to get into their groove and start performing collectively than individually which was the case in the World Cup 2015 as well. Ultimately, a team which is bounded with strong bonds and values of enjoying each other's success always comes up with flying colors in comparison to teams who hold values contrary to these. The 3-match series provides South Africa with the perfect opportunity of jelling together as a unit and creating everlasting strong bonds which can reap fruits for them in the World T20.
Follow us on Google News