'A month-long break can affect the game of a bowler' – Sandeep Sharma worried about IPL postponement
Sandeep Sharma plays for Sunrisers Hyderabad in IPL.
Updated - Apr 11, 2020 12:00 pm
95 Views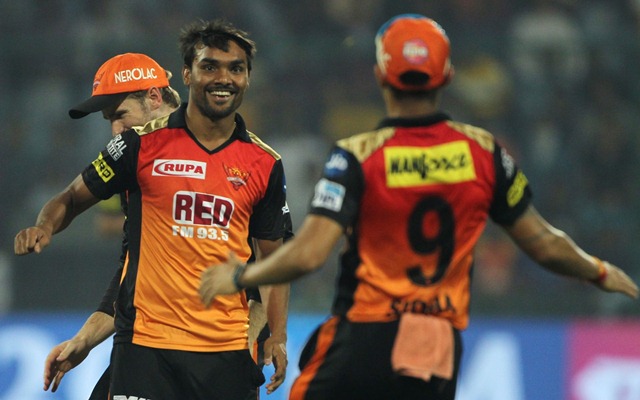 BCCI postponed Indian Premier League (IPL) 2020 to mid-April that was scheduled to begin on March 29. Now there are chances that it might get cancel or postponed to the future once again. If that happens then it will be a major blow for the domestic as well as international cricketers who hoped to stake claim for a place in the national side.
And, Sandeep Sharma, the Indian fast bowler, is one of them who is aiming to make a comeback into the team with stunning performances in the T20 league. He felt that a month-long break will most likely affect the game of not only the bowlers but also of the batsmen who will find it tough to middle the ball. However, he is aiming to get enough match practice soon after the lockdown gets over.
"The month-long break will not only affect the game of a bowler, but batsmen will also struggle to get back their touch. Now the challenge after the lockdown would be to get into shape and get ample match practice," Sandeep Sharma was quoted as saying by Indian Express.
Sandeep Sharma aims to get back in Team India
Sandeep Sharma also said that his long term goal is to again play for Team India. The 26-year-old added that he got the chance to play back in 2015 but due to shoulder injury he failed to retain his place. According to him, giving brilliant performances in IPL and domestic cricket is the only way that can help him in playing for India again.
"My long term goal is to play for India again. I got that chance in 2015 but owing to the shoulder injury, I could not retain my place. Now with a better show in the IPL and other domestic games, I want to aim for a place in the Indian cricket team," he was quoted as saying by Indian Express.
The Patiala-born bowler also recited that while in quarantine, he is working hard to keep his body in shape by doing proper work-out back in his home. Moreover, he is spending his time playing tennis cricket with his brother.
"I have been keeping myself busy in bodyweight training like pushups, crunches, squats, and stair climbing. In the absence of proper gym facilities, I am also working on the swish ball for core exercises. I have been trying to keep myself fit by running in my backyard garden and playing tennis cricket with my brothers," Sandeep Sharma further added.