Aakash Chopra suggests five changes in IPL format which can be adapted from 2022
Chopra said that the teams winning inside 10 overs should be given extra bonus points.
Updated - Oct 14, 2021 6:46 pm
1K Views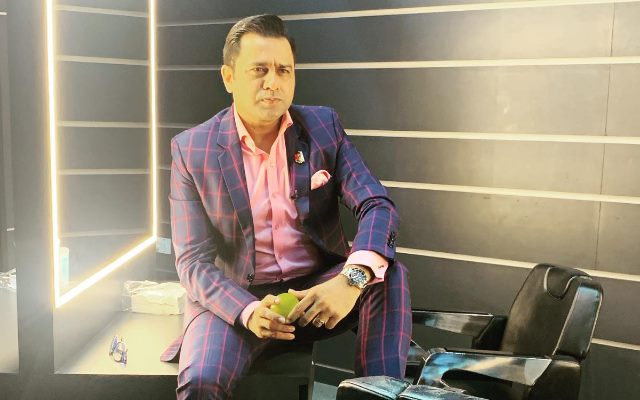 Follow us on Google News
The former India cricketer and commentator Aakash Chopra has suggested five changes that could be implemented from IPL 2022. More often than not, one has witnessed that IPL produces intriguing contests. Sometimes, a team is completely outplayed by the opposition and Chopra thus feels that in such cases the winning teams should be given extra bonus points. According to him, it will be better than the run-rate system.
IPL is all set to welcome two new teams from its next edition. Chopra thus stated that BCCI should allow the teams to include five foreign players in the playing XI in order to keep up the standard of the tournament. His third point was that the franchises should provide enough updates on injuries and unavailability of the player.
"If you win the match before 10 overs, you should get an extra bonus point. The net run rate which is very complicated and beyond our understanding, it goes up and down always, sometimes goes down even when a team wins. Cricket is already a complicated game but if you add the bonus to it, then if two teams are locked in at the same points the team with more bonus points should go ahead.
"You should allow five overseas players. You think you do, but that's not the case… You won't find 70 quality Indian players and the standard will go down. I request you [the franchises] with folded hands, please start giving updates on injuries. Look around the world and you'll see that the exchange of absolute information is so important… BCCI should make it mandatory for them to declare all this," Chopra said on his YouTube channel.
Improve the standard of the umpires: Aakash Chopra
The former cricketer then weighed on the role of the umpires. Many times an umpiring error costs a match to a team. He stated that the BCCI should bring strict rules to regulate the standard of umpiring.
"The third-umpire is making mistakes, the on-field umpire is making mistakes, sometimes three of them… DRS can save a batter from getting out but when the umpire gives out, the ball is declared dead and the run the batter took is lost… this could be the difference between you winning and losing the trophy. Firstly, improve the standard of the umpires… and then make them accountable for their mistakes and say 'goodbye' to them if they are not doing their job right.
Chopra then shed light on one of the most discussed issues of slow over-rate. He stated that if the team doesn't finish the innings inside 90 minutes then the team should be asked to have one extra fielder in the circle for the remaining overs.
"Your innings should be over in 90 minutes and the overs you bowl after that should have one extra fielder in the circle. Give allowance for injuries, ball getting lost, etc, but you can't allow an extra half an hour for every innings, it's no joke."
Follow us on Telegram