Abhinav Mukund finds support from skipper Virat Kohli
The opening batsman had appealed not to target people based on their skin colour
Updated - Sep 26, 2017 10:03 pm
10.1K Views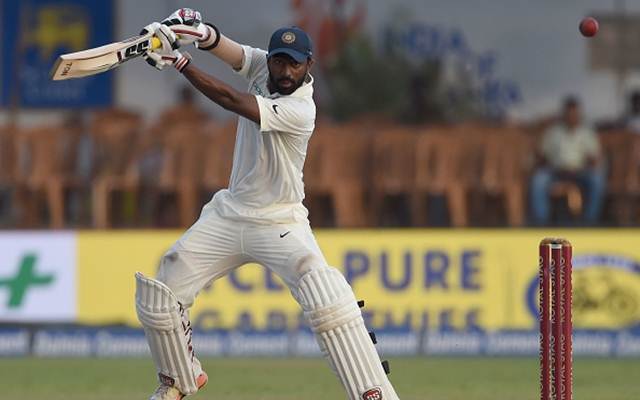 Recently, Indian team opener Abhinav Mukund expressed his views on racism and skin colour beliefs on the social media. The cricketer revealed the tough times he faced during his younger days because of his skin colour. He also highlighted the fact that everyone should remain positive with their own skin colour and racial discrimination should be removed from the society.
Earlier, many cricketers, especially his teammates supported him with appreciable words on the social media. The latest person to support Mukund is none other than the iconic batsman and Indian team captain Virat Kohli. The skipper appreciated the opener's noble cause and supported him gracefully with a tweet saying, "Very well said Abhinav".
Very well said Abhinav. ?

— Virat Kohli (@imVkohli) August 10, 2017
The Whole Story
The left-hander stated that as he belongs to the state of Chennai, which is one of the hottest places in India, his skin-tone is a reflection of the scorching heat. In his training days in Chennai, he had to spend a lot of time playing cricket under the sun.
— Abhinav mukund (@mukundabhinav) August 9, 2017
Clarifying his post, Mukund tweeted, "Guys please don't turn this into something else, and it has absolutely no connection to anyone in the team. It is mainly targeted at people who have been posting abuses about colour and saying absolutely derogatory things about the tone of my skin. That s all!", he tweeted.
Mukund also added that he is not speaking only on his behalf but for all who have faced racial abuse in life. Abhinav Mukund in a heart-warming message asked people to stop discriminating on the basis of skin colour. He also advised people to stay strong, believe and not to be ashamed for their skin tone. He ended it with a beautiful line which went like "fair is not the only handsome".
"Fair is not the only lovely or handsome guys! Stay true, stay focussed and be comfortable in your own skin," he concluded.
The 27-year old made a comeback into the Test team against Sri Lanka, after a great run in the recent domestic season. He was part of the eleven in the first Test and scored a career best 81 in the second innings of the match. Yet he was dropped from the playing eleven, as he was replaced by fellow opener KL Rahul for the 2nd Test at Colombo.