Abhishek Nayar heads south for a special 100
The 34-year-old all-rounder has amassed 5284 runs at an average of 32.21 to go along with 164 wickets in 99 matches.
Updated - Aug 22, 2018 4:45 pm
185 Views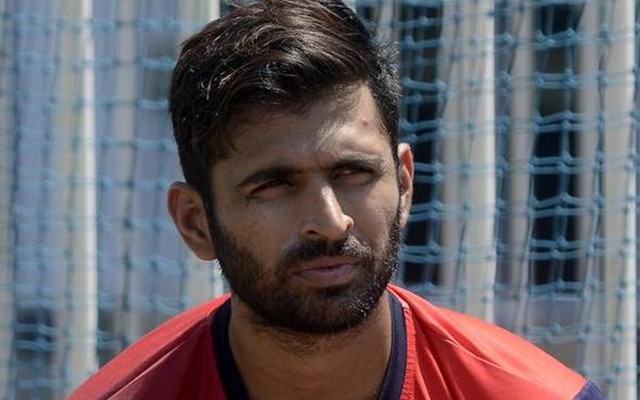 Andhra Pradesh born cricketer Abhishek Nayar has decided to move to Pondicherry for the upcoming domestic season, bringing an end to a thirteen-year long association with Mumbai, the team he represented between 2005 and 2017. The move, which could be termed as a forced one, is bittersweet for the 34-year-old all-rounder who has amassed 5284 runs at an average of 32.21 to go along with 164 wickets in 99 matches.
Just ahead of Mumbai's match against Tripura at the Wankhede in 2017, what would have been Nayar's 100th first-class appearance, Mumbai chief selector Ajit Agarkar called him up to break the news of his ouster from the match. Nayar, who was left stranded with 99 matches, did not get to play for the remainder of the season. The decision did not go down well with the left-handed batsman who believed he had given everything to the team.
In his time away from the Mumbai team Nayar played club cricket, had a commentary stint during IPL 2018 and was also signed up by Kolkata Knight Riders in the role of a mentor. Mentorship is something that Nayar is particularly passionate about.
The mentor in Nayar
"I've always liked doing that, and wanted to do that. If you don't know how to fail, or have never failed, you're never going to understand someone else's problem. Because it will seem too small for you. I've been lucky with a little bit of success – but I've been very lucky with a lot of failure. It's helping me in my cricketing after-life." This is what he had to say to ESPNCricinfo in a recent interaction.
In fact, this is another major reason that the experienced man has chosen to play for Pondicherry, one of the nine new teams who will debut in this year's Ranji Trophy. Selflessly confirming that he will not lead the side, the southpaw believes that his role, more of a player-mentor, will involve building a foundation for the new team and providing its members all his valuable feedback that can help them grow in their careers.
The most shining example of his mentorship is the recent success of his dear friend Dinesh Karthik. After the latter went through setbacks amidst his cricketing career, it was the former that he looked towards for help and support. The duo combined to train for hours, across various grounds and conditions, and also bringing about a shift in Karthik's fitness regimes, and the kind of hard work put in was particularly evident in the night of the final of the Nidahas Trophy.
Co-incidentally, they were respectively mentor and captain for the same IPL franchise, extending their friendship and bond into the cash-rich league where the Mumbaikar helped Karthik, in his maiden IPL captaincy stint, to lead responsibly to take KKR into the Playoffs.
The coach in Nayar, though, can wait for the time being as the player in him awaits the stage for a glittering milestone in his gleaming career. And the man himself puts it beautifully when he says, "Two years later, no one talks about who you played your 100th game for, or where you played. I'm sure my team-mates have the same amount of respect for me, five games or 100 games. In short, I'm a happy man. As long as I get that one game, it doesn't matter where, I'm happy."
~ Written by Kushagra Agarwal