Actor Siddharth lashes out at Virat Kohli for his 'leave India' comment
The fans didn't hold back either and staunchly blasted him.
Updated - Nov 8, 2018 4:01 pm
12.5K Views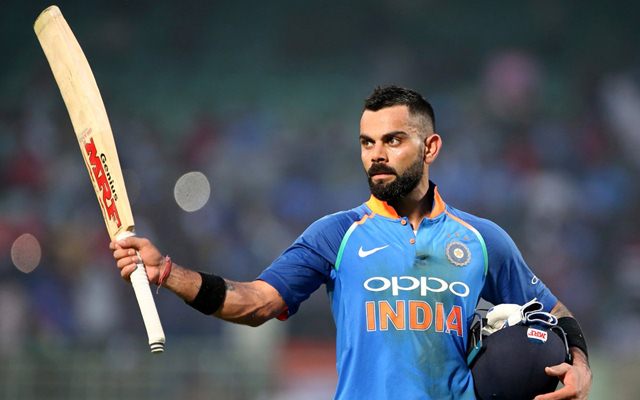 Siddharth, who notably played the role of "Karan" in the film Rang de Basanti has strongly criticized the Indian captain Virat Kohli for retaliating to fan's comment of not liking Indian cricketers in Twitter. Virat Kohli is traditionally known for being expressive about his thoughts, whether it is on the field or off the field.
The Indian captain was triggered and displeased by a fan tweeting that he prefers watching Australian and English cricketers and that Kohli is an overrated batsman. Kohli fired back by saying that if he likes foreign players over the Indian ones, then he should leave India on an immediate basis.
The fans didn't hold back either and staunchly blasted him, saying that the 30-year old is arrogant and obnoxious. Fans have managed to dig out a two-year-old tweet of Kohli and used the same to slam Virat. The tweet dated back to January 30th, 2016 when Kohli congratulated women's tennis player Angelique Kerber on account of winning the Australian Open. What gave the fans to come down heavily on Virat Kohli was that he wrote in his tweet as "favourite women tennis player".
People have begun commenting now on Kohli's tweet, asking him to go to Germany by his own logic since his favourite player is not Sania Mirza but Angelique Kerber. "Overrated batsman and I personally don't find anything special in his batting. I like watching Australian and English more than these Indians," Kohli read out the tweet from the fan during his app launch.
To which the Indian captain replied, "Okay I don't think you should live in India then……you should go and live somewhere else then, no? Why are you living in our country and loving other countries? I don't mind you not liking me but I don't think you should be living in our country and like other things. Get your priorities right.
When Siddharth joined the uproar what did he say?
Actor Siddharth joined the rally by advising Kohli to think twice before tweeting any outrageous comment like that and he should make it a practice to always think twice.
He also mentioned that those are the most idiotic words by the Indian captain, as quoted by India Today from his tweet in Twitter. Here is what his tweet says:-
If you want to remain #KingKohli it may be time to teach yourself to think 'What would Dravid say?' before speaking in future. What an idiotic set of words to come from an #India #captain! https://t.co/jVsoGAESuM

— Siddharth (@Actor_Siddharth) November 8, 2018