Actress Nagma finally spills the beans on why she had to end her relationship with Sourav Ganguly
The two were in a relationship in early 2000s.
Updated - Jul 6, 2018 8:52 pm
3.1K Views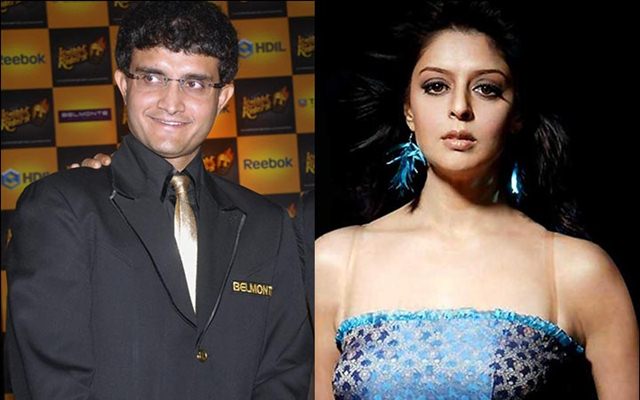 The Indian film industry and the cricketing fraternity have always had an intricate relationship. The people from these two professions enjoy the highest level of celebrity status in the country. If it is Virat Kohli and Anushka Sharma's relationship the flag bearers of the current generation from the two fields there were quite a few affairs that remained under covers in the past. One such association was between former captain Sourav Ganguly and actress Nagma.
Nagma a widely successful name form the South Indian film industry was in a relationship with Ganguly in the early 2000s. Dada was at the peak of his career then thrashing bowlers with his elegant batting and leading the new-age Indian cricket team in his own aggressive style. The actress had never confirmed her relationship and it always remained a rumoured affair however she has admitted it now.
In an interview with Savvy she indirectly indicated at it and said, "Whatever one says, nobody has denied anything. As long as there is no denial of each other's existence in each other's life, any person can say anything they want."
The reason for their breakup
Nagma said that they had to make the tough decision keeping in sight the larger perspective. It can be implied that it was because Ganguly's career was in a very delicate position. In India, fans don't really differentiate between a cricketer's personal and professional life. They have time and again attacked people they're linked with for the failure of players on the field.
"There was a career at stake, besides other things, so one had to part. One had to weigh a lot of things, rather than be on an ego trip and insist on being together. A smaller interest had to be sacrificed for bigger interests… When a game is being played, people should understand it is a sport. It's very weird that people started getting carried away," Nagma added.
During the interview, she also stated that they didn't end the relationship with bitterness and in fact still have mutual respect for one another.