After Maria Sharapova another celebrity claims he doesn't know who Sachin Tendulkar is
Maria Sharapova is not the only one in this list.
Updated - Apr 13, 2018 7:29 pm
4K Views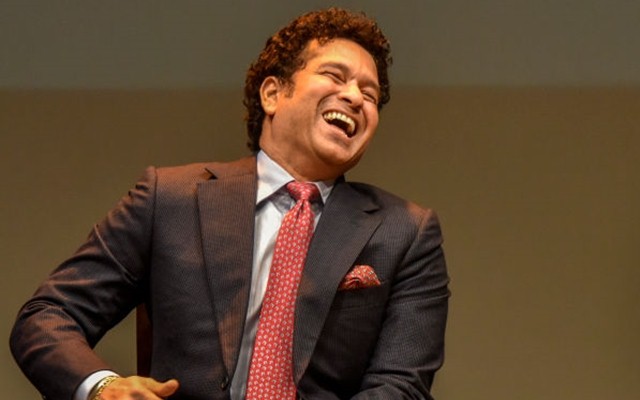 Follow us on Google News
Former Indian cricketer Sachin Tendulkar is one of the finest cricketers the world has ever seen and it is always debated if he is better than Don Bradman as well. Also known as 'Little Master', Sachin served Indian cricket for a whopping 24 years and owns almost all the records in Test and ODI format of the game. Cricket is not a renowned sport like football which is followed across the world and there are still a few who don't know the game and naturally, they might not know the Indian great batsman as well.
Earlier, the Tennis star Maria Sharapova had attracted the ire of the Indian fans after she admitted that she is unknown about the identity of Sachin. She was hilariously trolled by everyone and few also lashed out at her after her comment. Even Dennis Freedman, the Australian journalist, has always tried to tease the fans by taking a cheeky dig at the greatest ever cricketer.
Who is he?
The famous American comedian Jeremy McLellan is the latest to join Maria Sharapova who has absolutely no idea about Sachin Tendulkar. He admitted the fact during the podcast with Dennis Freedman. Dennis has released his hour-long conversation with the comedian. "I have no idea who is that," McLellan said when he was about the Master Blaster. "You have just triggered about 1.6 billion Indians," the journalist replied to him while also informing that Sachin is one of the best cricketers in the world.
However, Jeremy had a hilarious answer to this as he went on to claim that if he doesn't know Sachin, then he is not famous. "Well if I haven't heard of him, how good can he be," he said while laughing. Now it remains to be seen if the Indian fans react and bash the comedian for making fun of their favourite cricketer who is termed as 'God of Cricket' in India.
My podcast with @JeremyMcLellan where I ask him if he knows who Sachin is? His answer on the clip provided 🙂

Listen exclusively at @Cantbowlthrow

Full podcast here: https://t.co/pDrnzkLkcQ pic.twitter.com/56LUn4PhxL

— Dennis Seven Fox (@DennisCricket_) April 12, 2018
Here's our video of the day:
Follow us on Telegram